Norman Pearlstine, executive editor of the Los Angeles Times,  was honored at the Poynter Institute's Bowtie Ball in St. Petersburg, Florida on Saturday, November 2 for his distinguished service as a journalist.  Poynter is a premier training institution and think tank for journalists. Pearlstine was honored along with Katie Couric in an annual event dedicated to recognizing journalists who have made lifetime contributions to the art and science of journalism.
The Poynter Institute is a foundation that owns the Tampa Bay Times newspaper and was established by Nelson Poynter, the former editor of the St. Petersburg Times. Nelson Poynter always wore a bowtie, hence, the name of the event. Poynter has a wide range of projects involving training and supporting journalists.  Some of the Poynter projects involve classes for foreign journalists, ethics research for journalists, and outreach to high school journalists. Journalists for all over the world come to study at Poynter. Katie Couric had attended classes at Poynter years ago.
I attended the Bowtie Ball and enjoyed hearing Mr. Pearlstine and Ms. Couric recount interesting events from their careers that were intertwined with the history of our country. Examples include Mr Pearlstine's early interviews with Ross Perot and Katie Couric's famous interview with Sarah Palin on which newspapers and magazines she read.
Mr. Pearlstine has been leading the Los Angeles Times for over a year now but he has a storied history in journalism. He was the longtime editor of the Wall Street Journal, the most prominent national newspaper in the U.S. and now worldwide with its international editions. Mr Pearlstine was also the leader at Time, Inc.
Mr. Pearlstine discussed the challenges facing the Los Angeles Times as well as challenges facing journalism in general. One of the themes of the evening was educating the public, including young people, on how to evaluate the trustworthiness of various sources of news. While traditional newspapers have rigorous fact checking procedures, the internet has a wide range of news and information ranging excellent reporting to unverified and erroneous reporting to intentionally false data presented as news for various commercial or political purposes.
The challenges of modern journalism are many in a time when journalists are maligned, vilified, and in some countries killed. Mr. Pearlstine and Ms Couric were appropriately honored at the Bowtie Ball by their peers in the industry. It was my real pleasure to have attended the event to honor them as well.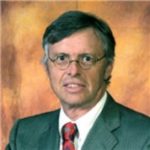 Admitted to practice law in all federal multidistrict litigation courts, the California State Bar and the Florida Bar. His philosophy is to provide aggressive, quality representations and seek fair compensation for individuals and their families who have suffered injury, death, or sexual abuse.