While Boy Scouts of America was founded in 1910, its roots date back a decade prior to England where a military hero had written a military field manual for British troops.  The manual caught the attention and imagination of scores of English youth who were attracted to the manual's description of tracking and observation and organized elaborate games using the book.
In 1900, Robert Baden Powell became a national hero in Britain for his 217-day defense of Mafeking in the South African War. Soon after, Aids to Scouting, a military field manual he had written for British soldiers in 1899, caught on with English youth.  Hearing this, Baden-Powell decided to write a nonmilitary field manual for adolescents that would also emphasize the importance of morality and good deeds.
The American version of the Boy Scouts has its origins in an event that occurred in London in 1909. Chicago publisher William Boyce was lost in the fog when a Boy Scout came to his aid. After guiding Boyce to his destination, the boy refused a tip, explaining that as a Boy Scout he would not accept payment for doing a good deed. This anonymous gesture inspired Boyce to organize several regional U.S. youth organizations, specifically the Woodcraft Indians and the Sons of Daniel Boone, into the Boy Scouts of America. Incorporated on February 8, 1910, the movement soon spread throughout the country. In 1912, Juliette Gordon Low founded the Girl Scouts of America in Savannah, Georgia.
Founded upon virtue based activity and hands-on training in conquering the rugged outdoors, the Boy Scouts flourished during the 19th century.  Good deeds and virtuous behavior became the organization's hallmark and scouts were rewarded for their acts of good deeds, heroism, and ingenuity.
For the better part of the 19th century, inclusion in the Boy Scouts was an honor, a sign that a young boy was eager to learn and assume the mantle of manhood in society.  However, at some point in the middle of the century this changed along with the social upheaval of the 1960's and 1970's.  Cultural values and societal norms radically shifted and the Boy Scouts' relevance became anachronistic.
What Went Wrong
An Opinion editor for the NY Times, himself an Eagle Scout, wrote about this issue just a few days ago.  Clay Risen points out that since its inception, the organization had a secret problem that only recently came to light.  It had a sexual abuse problem.
"The Boy Scouts of America was founded in 1910, and almost from the beginning it has had a sexual abuse problem. Since at least the 1940s, it kept a list of red flag cases — known, grotesquely, as the "perversion files" — which were supposed to block abusers from further participation in Scouts. But the list didn't do its job, nor did it save the organization from a steady drip of lawsuits.
Until recently, most of those cases were settled quietly out of court, so it's hard to say how many there were, or how much the Boy Scouts paid the plaintiffs. But in 2010, a court in Portland, Ore., ordered the Boy Scouts to pay $1.4 million to a man who was abused by a scout leader, Timur Dykes, in the 1980s. During that trial about 1,000 red-flag files were introduced as evidence, though only the jury and lawyers were allowed to see them. The Boy Scouts at the time denied allegations of negligence but in 2012, it was forced to make public thousands of pages of documents from those files."
Even the Scouts' "two deep" rule didn't save them.  Here is a list of some of the Scouts' own policies and procedures which were regularly and consistently ignored:
Two-deep leadership.Two registered adult leaders or one registered leader and a parent of a participant, one of whom must be 21 years of age or older, are required on all trips and outings.
The chartered organization is responsible for ensuring that sufficient leadership is provided for all activities. No one-on-one contact.One-on-one contact between adults and youth members is not permitted. In situations that require personal conferences, such as a Scoutmaster's conference, the meeting is to be conducted in view of other adults and youths.
Respect of privacy..Adult leaders must respect the privacy of youth members in situations such as changing clothes and taking showers at camp, and intrude only to the extent that health and safety require. Adults must protect their own privacy in similar situations. Separate accommodations. When camping, no youth is permitted to sleep in the tent of an adult other than his own parent or guardian.
Councils are strongly encouraged to have separate shower and latrine facilities for females. When separate facilities are not available, separate times for male and female use should be scheduled and posted for showers.
Proper preparation for high-adventure activities. Activities with elements of risk should never be undertaken without proper preparation, equipment, clothing, supervision, and safety measures. No secret organizations.
The Boy Scouts of America does not recognize any secret organizations as part of its program. All aspects of the Scouting program are open to observation by parents and leaders. Appropriate attire. Proper clothing for activities is required. For example, skinny-dipping is not appropriate as part of Scouting.
Constructive discipline. Discipline used in Scouting should be constructive and reflect Scouting's values. Corporal punishment is never permitted.
Hazing prohibited.Physical hazing and initiations are prohibited and may not be included as part of any Scouting activity. Junior leader training and supervision.
Adult leaders must monitor and guide the leadership techniques used by junior leaders and ensure that BSA policies are followed.
These policies are from the BSA website and scores of Boy Scout sex abuse lawsuits demonstrate that they were consistently ignored.  Scout leaders were not supervised properly and allowed to flaunt these rules intended to maintain the safety and welfare of children.
As in the Catholic Church sex abuse crisis, the norms and procedures for violations of child safety were in place.  However, mismanagement and corruption at the highest levels of these organizations allowed for sexual predators to prey on children.
Now, the Boy Scouts of America has filed for bankruptcy because of the overwhelming number of abuse cases.  They have only themselves to blame.  What began as a good, wholesome organization was brought low because their leaders failed to live up to their own standards.
If you or a loved one have been abused by a Scout leader, contact sex abuse attorney Joe Saunders at 800-748-7115 for a free,  confidential consultation.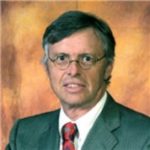 Admitted to practice law in all federal multidistrict litigation courts, the California State Bar and the Florida Bar. His philosophy is to provide aggressive, quality representations and seek fair compensation for individuals and their families who have suffered injury, death, or sexual abuse.