West Virginia Governor Jim Justice has approved House Bill 4559 modifying the limitations on civil actions against the perpetrator of sexual assault or sexual abuse upon a minor.  The bill also extends to entities such as churches and institutions of public trust such as the Boy Scouts of America.
The Act states, "AN ACT to amend and reenact §55-2-15 of the Code of West Virginia, 1931, as amended, relating to extending the limitation on civil actions against the perpetrator of sexual assault or sexual abuse upon a minor; adding any person or organization which aided, abetted, or concealed the sexual assault or abuse to the extended statute of limitations; allowing victims to initiate actions for sexual assault or sexual abuse against perpetrators only within four years of discovery regardless of age; and clarifying effect of 2020 amendments as to possible actions."
The last part is crucial for West Virginia sexual abuse survivors since it includes modification of the statute of limitations concerning organizations that aided, abetted, or concealed the abuse.
Essentially, the new law extends the time period until 18 years from the age of majority (36 years old) or 4 years after discovery of the sexual assault or sexual abuse, whichever is longer.  In some instances in which a child was sexually abused, the memory is too painful or traumatic and the person recovers such a memory after long period of time, usually extending into adulthood and after counseling.
While the new law does not provide "window" legislation such as in New York, New Jersey, and California, the West Virginia act is a move in the right direction, especially since the legislative action has been widely viewed as a bipartisan effort.
Extensive and thorough reform takes time and effort on the part of abuse advocates who have a keen understanding of the damage wrought by childhood sexual abuse.  This is a good start in a state that has historically been unwilling to consider such reform.
The reform legislation didn't occur in a vacuum however.  In 2019, the West Virginia Attorney General Patrick Morrisey filed a civil lawsuit against the Diocese of Wheeling-Charleston and former Bishop Michael Bransfield for failure to publicly disclose decade-old allegations of sexual abuse of a student involving a Catholic school teacher. An amended complaint cited the state Consumer Credit and Protection Act, accusing the diocese of "unfair competition" over other schools when it advertised for prospective students to join its schools and camp without disclosing the employment of accused priests.
It alleges Bransfield was personally advised that more than 20 background checks were not done at a Catholic elementary school in Charleston between 2007 and 2008.
Morrisey's original lawsuit filed in March accused the diocese and Bransfield of a cover-up, adding the diocese didn't conduct background checks on admitted abusers and priests credibly accused of child sexual abuse.
Real reform happens when ordinary citizens, law enforcement, and abuse advocates join forces and work for change.  It may happen incrementally but any change is a good and welcome sign in West Virginia.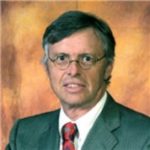 Admitted to practice law in all federal multidistrict litigation courts, the California State Bar and the Florida Bar. His philosophy is to provide aggressive, quality representations and seek fair compensation for individuals and their families who have suffered injury, death, or sexual abuse.