The Vatican has announced that it has begun a long-promised investigation into crimes allegedly committed by disgraced ex-cardinal Theodore McCarrick. Over the past summer McCarrick had been removed from church ministry after it was determined that he had groped a teenager at a New York church almost 50 years ago.
James Grein, 60, testified to Vatican officials that Archbishop McCarrick sexually abused him over the course of two decades, beginning when he was only 11. In Harrowing detail Grein recounted the ways McCarrick  – who in 2002 as a leader against clergy sexual abuse espoused a "zero tolerance" policy toward pedophile priests – had systematically sexually assaulted him. Grein revealed that McCarrick had even gone so far as to sexually abuse him in that most sacred of spaces, the confessional, during the act of contrition.
As disturbing as the allegations against McCarrick may be, they are not surprising given what has occured in the church recently. In 2018 we discovered first hand just how widespread the plague of clergy sexual abuse has been in the highest levels of the Catholic Church;
– In Chile Bishop Juan Barros was discovered to have covered up for an abusive priest. After first defending Barros, Pope Francis was forced to admit that he had erred, and admitted making "grave errors" in handling the accusations against Barros.
– In Australia, Archbishop Philip Wilson was convicted of covering up sexual abuse.
– Also in Australia, Vatican treasurer Cardinal George Pell – the most senior figure in the Catholic Church faced criminal charges for alleged assault – and was later found guilty on five charges of "historical child sexual offenses" that went back decades. Pell will be sentenced in February 2019.
– A sweeping report by a grand jury in Pennsylvania accused more than 300 "predator priests" of sexually abusing more than 1,000 children in six dioceses since 1947. Catholics around the world were outraged.
– The Pennsylvania report prompted 12 states and Washington, DC, to begin wide scale probes of sexual abuse in Catholic Churches. Many states established task forces for the purpose.
– In an 11-page "testimony" released to conservative Catholic media, former Vatican ambassador to the United States, Archbishop Carlo Maria Vigano, accused Francis of ignoring his warnings about Cardinal McCarrick's conduct and calls on the Pope to resign. Later, more than 46,000 women signed an open letter to Pope Francis, imploring him to answer Vigano's charges. The Pope has yet to respond.
– German Catholic Bishops released a report admitting to "at least" 3,677 cases of child sex abuse by Catholic clergy between 1946 and 2014.
– The offices of Cardinal Daniel DiNardo of Houston, president of the US Conference of Catholic Bishops, were raided by Texas law enforcement who were looking for files related to a priest accused of abusing a minor that DiNardo is suspected of shielding from prosecution.
– Bishop John Jenik of New York was removed pending an investigation into allegations that he sexually abused a minor.
– Pope Francis removed three Cardinals, including Pell, from his small council of advisors. Pell and Cardinal Francisco Javier Errazuriz of Chile are both subjects of allegations relating to sexual abuse or covering it up.
– In Illinois, the state Attorney General announced that state's six dioceses failed to disclose accusations of sexual abuse against at least 500 priests and clergy members.
– Four Jesuit provinces announced that at least 230 Jesuits in the United States had been credibly accused of abusing minors since the 1950s.
These are just the major sex abuse scandals in the Catholic Church that made the news in 2018. The global media never publicized thousands more worldwide, or the myriad of children whose lives are being destroyed by pedophile priests. How many more stories are yet to be uncovered? How many priests remain protected by the Catholic Church who are still preying on children? If the scourge of sexual abuse committed by priests is ever to be brought to an end it will require the Catholic Church to stop shielding pedophile priests and to openly admit there is an epidemic in its midst. I have long argued that for the Catholic Church to rid itself of sexual predators and for victims to finally find justice it will require complete transparency at all levels of the church. But the Catholic Church continues to obfuscate, deny, and lie about the problem, proving to everybody that it remains more interested in protecting its own interests and the abusers than tending to the victims.
The Pennsylvania Attorney General report alleged that church leaders protected more than 300 "predator priests" in six Roman Catholic dioceses across the state for decades. It took two days, but the Vatican finally condemned the incidents as "criminal and morally reprehensible" Yet shortly after that condemnation the Vatican blocked U.S. bishops from taking active measures to address sexual abuse because U.S. church leaders didn't discuss their proposals with the Holy See enough beforehand. Meanwhile, priests are still abusing children but U.S. bishops will convene this week for prayer and spiritual reflection while prohibited to formulate any policy to combat sexual abuse in the church.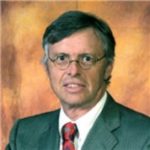 Admitted to practice law in all federal multidistrict litigation courts, the California State Bar and the Florida Bar. His philosophy is to provide aggressive, quality representations and seek fair compensation for individuals and their families who have suffered injury, death, or sexual abuse.