Geaorge Tyndall, M.D. was arrested yesterday and charged with 29 felony counts of sexual abuse of women that were his patients at the USC school medical clinic. The criminal charges cover 16 women that were seen by him for medical care at the University of Southern California.
Los Angeles County District Attorney Jackie Lacey held a news conference announcing the charges.
More than 380 women have come forward since May of 2018 alleging that Dr. Tyndall sexually abused them under the guise of providing gynecological exams at the school. A number of civil lawsuits have been filed for Tyndall's conduct which occurred over his three decades as a school gynecologist at USC.
These charges could lead to a prison sentence of over 50 years for the 72 year old Tyndall. At the time of his arrest Tyndall had a loaded revolver in his possession and he does not appear to have a weapons permit for the gun. Tyndal was taken to the hospital with chest pains after his arrest.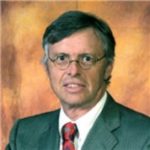 Admitted to practice law in all federal multidistrict litigation courts, the California State Bar and the Florida Bar. His philosophy is to provide aggressive, quality representations and seek fair compensation for individuals and their families who have suffered injury, death, or sexual abuse.