Public outrage – and now lawsuits against the University of Southern California – continues to grow. The University has been accused of allowing George Tyndall, a former campus gynecologist, to continue practicing despite multiple complaints by patients of sexual harassment and assault.
A report in the Los Angeles Times revealed that Tyndall had a history of allegedly inappropriately touching female students during gynecological examinations, making lewd comments about their bodies, and taking pictures of their genitals. For almost 30 years Tyndall had been the only full-time gynecologist at USC's health clinic and is estimated to have treated tens of thousands of female students. Many of these students were teenagers who were seeing a gynecologist for the first time. After the Los Angeles Times report came out USC was forced to acknowledge it had received complaints against Tyndall as early as 2000. Other victims have since come forward with earlier abuse claims dating back as far as the 1990's. Despite all the complaints filed against Tyndall, the doctor wasn't fired until 2016, and that only came after colleagues discovered a box full of pictures of female genitalia in his office.
The revelations of long-term sexual assaults at USC come directly in the wake of a $500 million settlement reached with Michigan State University over decades of assaults perpetrated by Dr. Lawrence Nassar on young girls and women. Both doctors had long histories of sexual abuse and unprofessional behavior that, while reported, went ignored by their respective institutions for decades. Tyndall has been accused of touching female students in inappropriate, medically unnecessary ways, while making sexually suggestive comments about patients' appearances and the way their genitals felt. Former patients have also charged that he would require them to be fully nude, even when not medically necessary, and ask intrusive questions about their sex lives that were unrelated to any medical issues. Many of Tyndall's victims only found the courage to come forward after the Nassar settlement was reached with Michigan State.
At Saunders & Walker we have a long history representing victims of sexual assault. We realize how difficult it may for victims to come forward. It is often only after other women step forward to say that they were abused by a perpetrator that many victims realize that they are dealing with a serial abuser. George Tyndall victimized and sexually abused young women at the University of Southern California for almost 30 years while the knowingly allowed this predator to continue practicing.
If you were a patient of Doctor Tyndall and believe he sexually assaulted you, you are not alone. Please contact Saunders & Walker at to discuss your legal options. All legal discussions will be strictly confidential and your identity will be protected.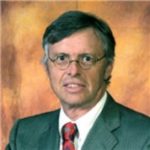 Admitted to practice law in all federal multidistrict litigation courts, the California State Bar and the Florida Bar. His philosophy is to provide aggressive, quality representations and seek fair compensation for individuals and their families who have suffered injury, death, or sexual abuse.