The U.S. Supreme Court is keeping the door open for victims of clergy sex abuse to file claims in California. On June 21, the high court rejected an attempt by Catholic bishops and archbishops seeking to overturn a California law allowing people to sue over childhood sex abuse regardless of how long ago it occurred.
At issue was the California Child Victims Act, also known as Assembly Bill 218 (AB 218), which opened a three-year "look back" window, from 2020 to 2022, for sexual abuse claims previously barred by the statute of limitations to be brought against an abuser and the institution that employed them — no matter when the abuse took place.
Nine bishops, including Los Angeles Archbishop José Gomez, president of the U.S. Conference of Catholic Bishops, filed a petition April 15 asking the Supreme Court to review a case challenging the constitutionality of the state's Child Victims Act. In their petition the bishops cited "ruinously expensive" cost of defending claims. They also argued that an earlier one-year lookback window in 2003, which prompted massive settlements was assumed to be the last word on the sex abuse scandal.
Victims were relieved that their chance at accountability wasn't taken away. The Catholic Church has been openly disdainful of the Child Victims Act and the three-year lookback window since it passed into law, but with the Supreme Court's rejection of the challenge, victims of clergy abuse can continue to seek justice. By leaving the three year lookback window in place, more victims can file civil suits. The cost of the abuse — due to lost wages, addiction, the toll on health — is shifted back to the ones who caused it.
Equally important, the notoriously secretive Catholic Church will have to continue reveal their practices, open records of abuse, and potentially identify hidden predators in their ranks who still may be capable of abusing children.
As experienced clergy abuse attorneys, Saunders & Walker have helped many survivors find closure, settlements, and compensation for their injuries. Our knowledgeable and compassionate team of legal professionals are standing by to help you get started on the path to a more complete recovery.
If you or someone you know has been a victim of clergy abuse in Los Angeles or anywhere in California, no matter how long ago, please contact us today. Even if you have been told in the past that it is too late to file a claim, the situation may have recently changed. Saunders & Walker P.A. is ready to help you move forward with appropriate legal action, so call today for a consultation at 1-800-748-7115.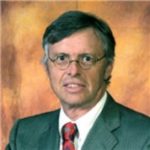 Admitted to practice law in all federal multidistrict litigation courts, the California State Bar and the Florida Bar. His philosophy is to provide aggressive, quality representations and seek fair compensation for individuals and their families who have suffered injury, death, or sexual abuse.