According to a report issued the U.S. Conference of Catholic Bishops, in 2019 the number of allegations of Catholic clergy sex abuse of minors more than quadrupled compared to the average from the previous five years. The 2019 report, which covers July 2018 through June 2019, counted 4,434 allegations of clergy sex abuse against minors. These allegations involved 2,982 priests and other church personnel. The report is part of an annual audit of nearly 200 dioceses and church entities across the United States.
This exponential rise in clergy sex abuse cases comes after dioceses across the U.S. became targets of state investigations after a Pennsylvania grand jury report in August 2018 detailed hundreds of cases of alleged abuse. Long protected by its own code of silence and favorable statutes of limitation, the shocking Pennsylvania report forced other states to reexamine sexual abuse cases. Across the country states have begun to demand church records and change statutes of limitation to aid victims seeking justice. Thirteen states have created "lookback" windows, which temporarily suspend statutes of limitation and enable victims to file civil lawsuits against institutions such as churches and youth groups that bore some responsibility for the abuse.
With the release of the 2019 report, It becomes more critical than ever for victims of sexual abuse by priests to speak with legal counsel and assess what options are available to seek justice. Despite recent transparency and pledges to aid victims and stop the plague of sexual abuse, the church currently doesn't require abuse cases to be reported to civil authorities and has a long history of shielding, and continuing to shield pedophile priests from prosecution. The church should never be a shelter from prosecution and history has shown the Catholic Church is not capable of policing itself against abuses of power.
If you are an adult and were sexually abused by a priest as a child, the time has come to finally seek the justice you have been denied so long. But you must act soon. If a priest or another member of a church sexually abused you, or anybody you know, please contact Saunders & Walker at 1-800-748-7115 to discuss your legal options. All conversations will be kept strictly confidential.
https://www.saunderslawyers.com/physical-sexual-abuse-attorney/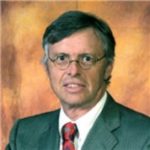 Admitted to practice law in all federal multidistrict litigation courts, the California State Bar and the Florida Bar. His philosophy is to provide aggressive, quality representations and seek fair compensation for individuals and their families who have suffered injury, death, or sexual abuse.