In one of the latest accusations of sex abuse in the Catholic church, two men who say they were sexually abused by priests as children have sued the Catholic Diocese of Charlotte in North Carolina. The lawsuits say the diocese knew or should have known the two priests were sexual predators at the time the abuse allegedly occurred.
Both men, according to the Charlotte Observer, had previously sued the Charlotte diocese in 2011 and 2012. Their cases were unfortunately dismissed in 2014 because too much time had passed.
However, a "look back" provision enacted by North Carolina legislators last November has given the two survivors another opportunity to seek the damages they deserve. The provision opened a two-year window for child sexual abuse lawsuits to be filed, regardless of the state's statute of limitations. A number of states around the country, including California, have opened similar windows.
The two lawsuits in North Carolina are based in part on a list released by the Charlotte diocese in December 2019, which named 14 clergy members who had been "credibly accused" of child abuse while serving the diocese. The two priests in the lawsuits, Joseph Kelleher and Richard B. Farwell, were both included.
One of the lawsuits was filed on behalf of a Georgia man who, according to The New York Times, says he was abused by Kelleher over several months in 1977 and 1978. He was 14 at the time and sought counseling from the priest to help cope with a family move.
The other lawsuit was filed on behalf of a North Carolina man who alleges he was abused by Farwell as a minor from 1981 to 1984. He was serving as an altar boy at the time. The lawsuit says the diocese later transferred Farwell to another church in an effort to conceal the abuse, but Farwell continued to molest the plaintiff, even after he was sent to live in a children's home in another town. According to the lawsuit, the plaintiff has tried to commit suicide at least seven times due to the abuse he faced as a child.
Both lawsuits say the Charlotte diocese should have known Kelleher and Farwell had a history of inappropriate behavior with minors and should have been thoroughly investigated before being left alone with children. The lawsuits each seek in excess of $25,000 in damages, the Times reports.
These two cases are important examples of how child sex abuse survivors often do not come forward with their stories until much later in life. Due to the shame often associated with clergy abuse, it can take years or even decades for those who have suffered it to understand what happened to them and find the courage to come forward. Unfortunately the vast majority of child sex abuse victims cannot prosecute or file civil lawsuits because they missed the statute of limitations deadline.
While lookback windows can give survivors another chance to seek justice against their abusers,  they require survivors to act quickly.
In California, the passing of a bill called AB218 enacted a three-year lookback window beginning on January 1, 2020, effectively suspending the state's statute of limitations for civil sex abuse cases until December 31, 2023. Once the window closes, victims will be able to come forward with childhood abuse cases up until age 40, instead of the previous limit of age 26.
If a priest or another member of a church has sexually abused you, or anybody you know, it is important to speak with an experienced California abuse lawyer to determine the appropriate course of legal action.
At Saunders & Walker, we have over 20 years of experience as advocates for childhood sexual abuse survivors. Please contact us at 1-800-748-7115 to discuss your legal options. All conversations will be kept strictly confidential.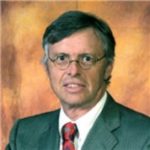 Admitted to practice law in all federal multidistrict litigation courts, the California State Bar and the Florida Bar. His philosophy is to provide aggressive, quality representations and seek fair compensation for individuals and their families who have suffered injury, death, or sexual abuse.