This week the Archdiocese of Santa Fe received nearly 400 claims of sexual abuse as part of a pending bankruptcy case that stems from the clergy sex abuse scandal, church officials announced Friday.
The Archdiocese of Santa Fe reported that 395 people filed claims against the Church as of the June 17 deadline. That included 374 claims involving allegations of sex abuse. The remaining 21 were related to other grievances.
The archdiocese shocked parishioners across much of New Mexico when it filed for Chapter 11 reorganization last year, joining nearly two dozen other dioceses around the United States that have been struggling with the fallout from the abuse scandal.
New Mexico has had a history of sexual abuse among priests from other dioceses across the country.  This may be in part because the infamous Jemez Springs treatment facility was located in the state and "treated" priests from all over the country.
A now-shuttered Jemez Springs treatment facility for Roman Catholic priests was named as a defendant in several lawsuits that accused the facility of enabling known pedophiles from other states to reenter the priesthood in New Mexico and sexually abuse children here.
In four lawsuits, filed in May 2019 by five anonymous plaintiffs, attorneys say the Servants of the Paraclete in Jemez Springs took money from other dioceses to treat known pedophiles, but did not prevent them from working with children after — and at times, during — treatment.
As part of a "graduated program of rehabilitation," the Servants of the Paraclete placed priests at parishes throughout New Mexico as part of the therapy process — often simply to fill in for temporary vacancies or a deficit in religious leadership at those parishes, according to the lawsuits.
The Paraclete did not inform the parishioners, families or law enforcement when it placed a known pedophile in a new community, the lawsuit alleges.
This is an ongoing problem in the Catholic Church-priests incardinated in other dioceses serving in other areas of the country where their background and histories are not known.
In the Tampa Bay area, one such case recently came to light.  Fr. Nino Viviano, a priest of the Diocese of Alexandria, served for years at St. Michael the Archangel Catholic Church in Clearwater, Florida under the pastor, Fr. James Russo, who was later accused of abusing children in his former diocese of Brooklyn.  This week, Fr. Viviano's name surfaced as a credibly accused priest in Alexandria.  Fr. Nino Viviano has an allegation of sexual misconduct and abuse of a female minor dating back to the early 1960s. He is currently 91-years-old and living in a nursing home in Florida. He retired in 1998 and his facilities for ministry were not extended to him since that time. He is currently suffering from the advanced stages of dementia and was not capable of participating in the review of this most recent allegation.
The transfer of priests from one diocese to another aided and abetted the furtherance of childhood sexual abuse without the knowledge of ordinary parishioners.  This lack of transparency and willingness to assist child abusers on the part of the hierarchy of the Catholic Church must stop.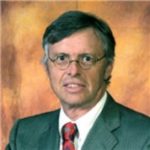 Admitted to practice law in all federal multidistrict litigation courts, the California State Bar and the Florida Bar. His philosophy is to provide aggressive, quality representations and seek fair compensation for individuals and their families who have suffered injury, death, or sexual abuse.