Three former priests with the Roman Catholic Diocese of Syracuse have been accused of sexually abusing a young boy in a graphically detailed lawsuit, according to Press Connects. The alleged abuse began when the victim, now 61, was in fifth grade and continued through his high school years.
The lawsuit was filed under New York's Child Victims Act, which allows survivors of childhood sexual abuse to file claims against their abusers and any institutions that knowingly obscured or failed to prevent the abuse, regardless of how much time has passed. The Syracuse Diocese, which is now facing over 100 sexual abuse lawsuits, filed for bankruptcy on June 19.
The diocese had previously identified the three priests — Robert Kloster, David Pichette and Thomas Zedar — as having been "credibly accused" of child sexual abuse. All three were permanently removed from ministry, but not in time to stop them from abusing this plaintiff.
In the lawsuit, Kloster, Pichette and Zedar are accused of methodically grooming the young boy for the purpose of sexually abusing him. It argues the boy "felt trapped over the years by feelings of helplessness and shame," and that each former priest committed abusive acts that "ultimately ruined his life."
"For years, the Diocese successfully concealed these sexual offenders by transferring them from parish to parish and/or school to school until ultimately removing them from the priesthood as a result of their ongoing exploitation of children," the lawsuit says. "Unfortunately for (the victim), their removal was too late, as (he) sustained severe physical and psychological injuries and damages from the pervasive sexual abuse he endured."
The lawsuit alleges the abuse started at St. Thomas Aquinas in 1969, when Kloster would inappropriately touch the fifth-grade victim when no one was watching. Pichette allegedly began abusing the victim in 1973, when the boy was a freshman at Seton Catholic Central. According to the lawsuit, Pichette would seek the boy out on a daily basis for "tutoring" sessions, which he used as a grooming method. The alleged abuse also occurred on ski trips that Pichette would take the boy on.
The plaintiff claims Zedar began abusing him when he was a high school junior. The lawsuit says Zedar took the boy to his home, a Diocese-owned property, and got him drunk on school lunch hours. That behavior eventually led to forcible kissing and acts of rape, the lawsuit said.
The lawsuit seeks damages for assault, battery, intentional infliction of emotional distress, and false imprisonment, among other civil claims. Zedar is deceased, but lawyers for Kloster and Pichette are fighting the charges.
The despicable acts described in this lawsuit are unfortunately all too common, and both the abusers and the Catholic diocese that enabled them must be held accountable. Since New York's Child Victims Act went into effect in August 2019, hundreds of survivors who were abused at the hands of Catholic priests have stepped forward to tell their stories and seek justice.
Originally set to expire in August, the Child Victim's Act was recently extended by five months to January 2021. While this extension provides some relief to victims, the clock is still ticking.
If you were sexually abused by a priest or another member of the Catholic church as a child, you may be entitled to damages, but it's important to act quickly. Please contact Saunders & Walker at 1-800-748-7115 to discuss your legal options and best course of action. All conversations will be kept strictly confidential.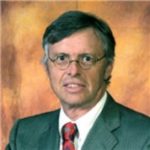 Admitted to practice law in all federal multidistrict litigation courts, the California State Bar and the Florida Bar. His philosophy is to provide aggressive, quality representations and seek fair compensation for individuals and their families who have suffered injury, death, or sexual abuse.