Catholicism, in what is now the 18th state of the Union, predates Louisiana's statehood by nearly two centuries.  Its culture, religion, and economy have all been deeply influenced by the Catholic Church which were first embedded in this multi-cultural state by Catholic France and Spain.
Religion, particularly Catholicism, continues to play a major role in the life of the people of Louisiana.  This Catholicism is peculiar and particular to Louisiana with its rich traditions of voodoo and other cultic practices. Louisiana Voodoo (French: Vaudou louisianais), also known as New Orleans Voodoo or Creole Voodoo, is an African diasporic religion which originated in the U.S. state of Louisiana. It arose through a process of syncretism between the traditional religions of West Africa, the Roman Catholic form of Christianity, and Haitian Vodou. The religion existed from the 18th century to the early 20th century, by which point, it had effectively died out, only to be revived in an altered form in the late 20th century. No central authority is in control of Louisiana Voodoo, which is organized through autonomous groups.
These historical factors make Louisiana a unique state and there is no denying that the Catholic Church has been influenced by these elements.
In terms of understanding the history of Catholic priest abuse in the state, these factors must be taken into account.  State elected officials had been reluctant to grapple with the issue until the last few years.  Abuse survivor advocates had fought long and hard for legal reform in the state but until last year, to no avail.  However, last year, the Governor of Louisiana signed into law significant reform legislation that makes it possible for survivors of priest abuse, regardless of when the abuse took place, to seek justice in Louisiana courts.
This in spite of the fact that most experts trace the latest iteration of priest abuse revelations in the United States to Louisiana in 1985 with the infamous Gilbert Gauthe.  Unfortunately, Gauthe was not the only Catholic priest abusing children.  The abuse horror infected every diocese in the state and most significantly the Archdiocese of New Orleans which sought federal bankruptcy protection a few years ago as a direct result of so many priest abuse claims.
Since the reform legislation was signed into law last August, the situation in Louisiana (in terms of the priest abuse issue) has remained relatively quiet.  I believe this is partly due to the history of Catholic influence in the Bayou State.  Yet, if recent history is any indicator, this quiet period will not last long.  The history of abuse in Louisiana has been well-documented and survivors still have a little less than three years now to come forward and reclaim their lives and seek justice.
Meet the new boss
Same as the old boss
Interestingly, press reports about abuse in Louisiana have come largely from outside sources, as I linked to in the preceding paragraph.  Minnesota Public Radio published a lengthy documentary on the role of Catholic bishops in the state, particularly then Bishop Harry Flynn, who'd been an upstate New York priest before being named the Bishop of the Diocese of Lafayette shortly after the Gauthe scandal.  Flynn's appointment as the coadjutor bishop of Lafayette, Louisiana was announced on April 19, 1986 and he was consecrated as a bishop on June 24, 1986.  Flynn was recommended to replace the hapless Bishop Gerard Frey by none other than Fr. Thomas Doyle.  Doyle had warned the US bishops in 1985 that the Gauthe affair was not isolated and was just the tip of the iceberg.  He was prescient in his assessment of the situation but not so much about Harry Flynn who would deeply disappoint Doyle.
Flynn was an energetic bishop traveling across his new diocese of Lafayette, meeting with parishioners, consoling survivors and their families.  However, as reported by Minnesota Public Radio, his words belied his actions.  Flynn turned out to be a careerist who was more interested in polishing his reputation than implementing real reform.  At every turn, he protected predators and the reputation of the Catholic Church.
I've provided just a glimpse of issues in Louisiana generally and in particular the Diocese of Lafayette.  There will be more to come. . .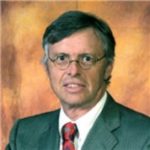 Admitted to practice law in all federal multidistrict litigation courts, the California State Bar and the Florida Bar. His philosophy is to provide aggressive, quality representations and seek fair compensation for individuals and their families who have suffered injury, death, or sexual abuse.