Those who were victims of childhood sexual abuse in Arizona have until tomorrow to file a claim in court regardless of when the abuse occurred.  The so-called "window" legislation expires December 31, 2020.
Like many other areas of the country, the law in Arizona was changed in 2019. Arizona's statute of limitations for sexual abuse against a minor  — that is, the time a victim has to file a lawsuit — has been extended from two to 12 years beyond the minor's 18th birthday.
Additionally, even victims who are more than 30 years old may be able to properly file suit in Arizona, but only through December 31, 2020.
Arizona, like California, New York, and New Jersey to name just a few states has recognized the complex psychological impact of childhood sexual abuse which often renders the survivor incapable of speaking about the abuse until well into adulthood, if ever at all.
As 2020 turns in 2021, I believe there will be more states that consider and pass such window legislation as well as alter the statute of limitations in civil cases involving childhood sexual abuse.  The ongoing crisis in the Catholic Church, the recent Boy Scouts bankruptcy filings related to sexual abuse, and the public's general growing awareness and appreciation of the impact of sexual abuse will compel further change.
"This extension of the deadline to file this claim until your 30th birthday is quite an expansion of what the law typically is," Attorney Dev Sethi said. "The law typically is you have two years to bring such a claim. In fact, if your claim is against a governmental defendant your time is…as short as 180 days.
So what does that mean for victims close to reaching that fast-approaching deadline?
"On the eve of that deadline it may be difficult for people to find a lawyer to file a claim," Sethi said. "People can file what's called a proper complaint meaning a claim that they bring themselves and there's no formalities to it. There's no special requirements to do that. You can handwrite it even. You can go down to the courthouse and they can provide you with a form."
What's most important is that your rights are protected. You can always consult a lawyer after your filing and the attorney can step in and assist you.  However, the deadline can't be missed, once it's expired, it's expired.
Here in southern Arizona, there are a variety of resources for victims of sexual assault. One of them is SACASA, a group that provides crisis services as well as therapy and support.
"As far as how you can help a victim or if you yourself are a victim, I truly believe that outreach and that help and support is everything," Mara Capati SACASA Crisis Advocate said. "And it will in fact make a long-term difference in that healing."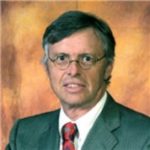 Admitted to practice law in all federal multidistrict litigation courts, the California State Bar and the Florida Bar. His philosophy is to provide aggressive, quality representations and seek fair compensation for individuals and their families who have suffered injury, death, or sexual abuse.