As the deadline for filing a sexual abuse lawsuit in California nears its expiration on December 31, 2022, names of new priest not previously named as sexual abusers is emerging.  Recently, 10 names of priests serving primarily in the Archdiocese of San Francisco and Oakland have surfaced as named perpetrators in filed sexual abuse lawsuits in Alameda County.
The 14 accused priests came to light in a torrent of litigation unleashed by Assembly Bill 218, which opened a three-year window from 2020-2022 during which adults who say they were abused long ago as children are allowed to sue. Attorneys had predicted the law would generate thousands of lawsuits against institutions including the Boy Scouts and Catholic Church.
These ten priests are:
John A. Lynch, San Francisco
Christian Sandholdt, San Francisco
Robert Gemmet, San Francisco
Joseph Watt in San Francisco.
John Francis Scanlon, Oakland
Domingos S. Jacques, Oakland
Benedict Reams, Moraga
Sister M. Rosella McConnell, Berkeley
Elwood Geary, San Jose
Henry Hall, Monterey
James F. Corley, Santa Rosa
Sidney P. Hall, Sacramento
William Dodson, Fresno
Robert H. Lewis, Dinuba
This is significant because the Archdiocese of San Francisco has refused to release a list of priests, brothers, and religious sister accused of sexual abuse.  The other northern California dioceses have been somewhat more compliant in terms of transparency and public disclosure.
Melanie Sakoda, survivor support coordinator for SNAP, said she wasn't surprised about the new names. She said SNAP already was aware of most of the newly identified priests except for Dodson, Jacque and Lewis.
"On the lists released by dioceses, there are usually names missing," Sakoda said. "Some are already out in the public — just not named by the diocese — but we also hear from survivors that they had reported their abuse to the bishop, but the perpetrator does not appear on the list. The diocese has simply dismissed their outcries."
"The fact that the location of the 14 are unknown, as well as whether they still have access to children, is an extremely dangerous situation," Sakoda said. "Many Catholic priests who were removed from ministry for preying on children went on to work in schools, as counselors, or in other positions where they could have additional victims."
Less than a month remains before the deadline closes on December 31, 2022.  If you or a loved one were sexually abused by a Catholic priest, brother, or religious sister as a minor (regardless of when the abuse occurred in the past), I urge you to come forward and seek justice and healing before it is too late.  Once the window of opportunity closes, you may be forever barred from seeking redress for these horrific crimes in the future.  Act now!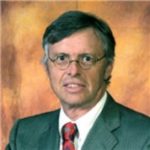 Admitted to practice law in all federal multidistrict litigation courts, the California State Bar and the Florida Bar. His philosophy is to provide aggressive, quality representations and seek fair compensation for individuals and their families who have suffered injury, death, or sexual abuse.