Last month, the 86-member executive committee of the Southern Baptist Convention released a 288-page independent report by Guidepost Solutions that found that church leaders had covered up sex-abuse claims for over two decades. The report revealed that the church had long maintained a secret database of alleged perpetrators. It also said that a former president of the denomination was accused of sexually assaulting a woman in 2010, a claim the report described as "credible." The executive committee then released a list of more than 700 church leaders and others who had been credibly accused of abuse.
The report covers abuse reports from women and children against male pastors, church employees and officials from the year 2000 to the present. Allegations of sexual abuse have dogged the church for years but it wasn't until survivors of sexual abuse in Southern Baptist settings pressured delegates at last summer's annual convention to vote to commission the report. The delegates also demanded the Executive committee also release confidential documents in cooperation with Guidepost.
The findings in this report were not unprecedented. In 2019, a partnership between by the Houston Chronicle and San Antonio Express-News produced an investigative report that brought many sexual abuse allegations against the Southern Baptist Church to light. The Guidepost report has built on that investigation to reveal the sheer enormity of the problem and it has shocked members of the church. Former head of The Southern Baptist Convention's Ethics and Religious Liberty Commission, in a column for Christianity Today, called the report a, "Southern Baptist apocalypse."  He went on to write, "It's a horror, a sense of grief. It makes me contemplate the fact that I don't even know a thimbleful of what must be being experienced by people who have survived these horrific acts of abuse in church settings. That weighs heavily."
In a pattern similar to the sexual abuse crisis plaguing the Roman Catholic Church, Southern Baptist leadership has failed survivors and shown more concern for protecting the denomination from litigation than caring for victims and holding perpetrators responsible. The Guidepost report also revealed that longtime lawyers for the SBC have typically ignored abuse complaints or told survivors there was nothing they could do. The leaders of the Convention routinely attacked the credibility of abuse survivors while offering public support for the sexual abusers. 
While being the largest Protestant denomination in the U.S., with just under 15 million members, The Southern Baptist Convention is a collection of over 47,000 loosely affiliated member churches and lacks the strong central hierarchy of the Roman Catholic Church. But victims of abuse may  still bring lawsuits against individual churches or clergy members.
As the next annual meeting of the Southern Baptist Convention prepares to convene it remains to be seen how they will respond to the shocking revelations in the Guidepost report. The callousness of the Convention leadership toward survivors to date has been striking and there is every reason to believe they will still harbor resistance and disbelief towards the survivors of abuse.
But there are paths for abuse survivors to seek justice. At Saunders & Walker we have long advocated for victims of sex abuse by priests and other church members. It is necessary to allow for the unique circumstances that exist in abuse cases, and especially those involving clergy. In almost every case victims are reluctant or unable to talk about or face their accusers. There are significant and unique barriers that prevent victims from reporting what they intuitively know is inappropriate behavior. Fear of the accusing their abuser, the stigma of being abused, and a reluctance to confront the church often keep sexual abuse from being reported. Many victims are unable to talk about abuse or face their accusers until years later, putting the crime beyond the reach of the law.
If a pastor or another member of a church has sexually abused you, or anybody you know, please contact Saunders & Walker at 1-800-748-7115 to discuss your legal options. All conversations will be kept strictly confidential.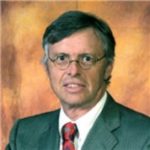 Admitted to practice law in all federal multidistrict litigation courts, the California State Bar and the Florida Bar. His philosophy is to provide aggressive, quality representations and seek fair compensation for individuals and their families who have suffered injury, death, or sexual abuse.