Facing a federal class action lawsuit involving more than 463 former USC students, the University of Southern California has entered a tentative agreement that would pay $215 million to resolve claims against former gynecologist Dr. George Tyndall.
Tyndall was the sole gynecologist on the USC campus for two decades and has been at the center of a sexual abuse controversy roiling the campus ever since an LA Times investigation revealed that he allegedly sexually abused female students under the guise of performing gynecological exams.
According to the LA Times, "The proposal would provide at a minimum of $2,500 to every student who ever saw Tyndall at the campus health clinic, and up to $250,000 to students who alleged they were abused by him.
The proposed settlement covers those former patients who joined a federal class-action lawsuit, but does not resolve the hundreds of claims made in state court. Those who sued USC and Tyndall in state court can choose to join the settlement or continue their litigation."
The situation is apropos of what Winston Churchill once noted about the early stages of World War II, "Now this is not the end. It is not even the beginning of the end. But it is, perhaps, the end of the beginning."
In other words, many more survivors will come forward concerning Dr. Tyndall and the university is showing positive signs that it is prepared to address the abuse they suffered and provide some justice and relief for their pain.  Because the number of claims continues to grow and has already reached into the hundreds, the university may set up an independent process similar to the Catholic Church's Independent Reconciliation and Compensation Program in New York.
Los Angeles Times reporting showed that an internal USC investigation had concluded that Tyndall's behavior while performing pelvic exams was outside the scope of current medical practice and amounted to sexual harassment of patients.
But in a secret deal last summer, USC lawyers and top administrators allowed Tyndall to resign quietly with an undisclosed financial settlement. The newspaper's investigation also revealed that USC did not inform Tyndall's patients about the accusations against him or the circumstances of his departure. Nor did the university at the time notify the Medical Board of California, the agency responsible for protecting the public from problem doctors.
Dr. Tyndall still faces possible criminal charges stemming from the sexual abuse allegations.  Detectives investigating alleged sexual assaults by former University of Southern California campus gynecologist George Tyndall have presented 53 cases to prosecutors, but so far, no criminal charges have been filed.
In June LAPD detectives assigned to the Robbery-Homicide Division served a search warrant at Tyndall's condo on Wilshire Boulevard in the Westlake District near downtown.
Tyndall was not arrested.
While the Tyndall case has captured the attention of the media due to its severity and scope, it is not the only university-related abuse scandal.
In May, Michigan State University reached a $500-million settlement with hundreds of women and girls who say they were sexually assaulted by sports doctor Larry Nassar.
Penn State has paid out more than $100 million in sex abuse cases involving assistant football coach Jerry Sandusky.
The University of Southern California should be held accountable for allowing a predator like Dr. Tyndall to abuse and molest unsuspecting young women who put their trust and confidence in him.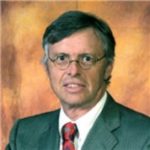 Admitted to practice law in all federal multidistrict litigation courts, the California State Bar and the Florida Bar. His philosophy is to provide aggressive, quality representations and seek fair compensation for individuals and their families who have suffered injury, death, or sexual abuse.