Embattled University of Southern California President C. L. Max Nikias has resigned amid a sex abuse scandal involving former campus gynecologist Dr. George Tyndall. His resignation came after repeated calls from students and faculty claiming Nikias had failed to protect students from Tyndall's sexual misconduct.
For almost 30 years Tyndall was the only full-time gynecologist at USC's health clinic. Hundreds of women have since come forward accusing him of inappropriate touching during gynecological examinations, making lewd comments about their bodies, and taking pictures of their genitals. At present, more than 300 women have sued USC, and I expect the number will continue to grow. One of the primary complaints in the lawsuits – which helped force Nikias' resignation – was that USC had prior knowledge of Tyndall's misconduct and did nothing to stop it. Reporting in the Los Angeles Times forced USC to acknowledge it had received complaints against Tyndall as early as 2000. Other victims have since come forward with earlier abuse claims dating back as far as the 1990's. Despite all the complaints filed against Tyndall, the doctor wasn't fired until 2016, and that only came after colleagues discovered a box full of pictures of female genitalia in his office. These actions have led the Los Angeles Police Department to assign a team of detectives to investigate charging Tyndall with possible sex crimes. According to the LAPD, Tyndall was allowed to operate for nearly 30 years at USC and the LAPD estimates he may have seen 10,000 patients or more in that time. The Federal Department of Education has also opened up a formal investigation.
This sexual abuse scandal at USC shares striking similarities to scandals at two other flagship universities. Victims recently reached a $500 million settlement reached with Michigan State University over decades of assaults perpetrated by Dr. Lawrence Nassar on young girls and women. Nassar was convicted of sexual assault and sentenced to spend the rest of his life in prison. More recently Ohio State University announced that more than 100 former students have come forward with sexual allegations against a former team doctor.  Independent investigators have interviewed more than 200 former students and staff there in its investigation into allegations of sexual misconduct raised against Dr. Richard Strauss, a physician employed at the university from the mid-1970s to the 1990s.
At USC the institution knowingly allowed a sexual predator to continue to prey on young women. The university even then went so far as to silence complaints regarding Tyndall while he retained access and opportunity to molest victims. At Saunders & Walker we have a long history representing victims of sexual assault and realize how difficult it may for victims to come forward. George Tyndall victimized and sexually abused young women at the University of Southern California for almost three decades while they knowingly allowed this predator to continue practicing.
Our firm is continuing to investigate these cases. Please contact us with information. All legal discussions will be strictly confidential and identities will be kept confidential in any subsequent lawsuit.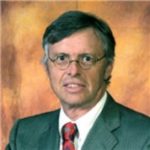 Admitted to practice law in all federal multidistrict litigation courts, the California State Bar and the Florida Bar. His philosophy is to provide aggressive, quality representations and seek fair compensation for individuals and their families who have suffered injury, death, or sexual abuse.