More lawsuits continue to pile up against the University of Southern California. On July 23, 51 women filed lawsuits against the University of Southern California over decades of alleged sexual abuse by Dr. George Tyndall. They accuse the former campus gynecologist – who treated thousands of students while working as the only full-time gynecologist at the school for almost 30 years – of being allowed to continue practicing despite multiple complaints by patients of sexual harassment and assault.
These new lawsuits bring the number to 225 students and alumnae who are now suing USC for failing to protect them from Tyndall. According to the Los Angeles Times, more than 400 people have contacted a hotline for former patients of Tyndall. University leaders have apologized to students and alumni, and in May, President C.L. Max Nikias stepped down under pressure from faculty and students.
The revelations of long-term sexual assaults at USC come directly in the wake of a $500 million settlement reached with Michigan State University over decades of assaults perpetrated by Dr. Lawrence Nassar on young girls and women. Both doctors had long histories of sexual abuse and unprofessional behavior that, while reported, went ignored by their respective institutions for decades. Tyndall has been accused of touching female students in inappropriate, medically unnecessary ways, while making sexually suggestive comments about patients' appearances and the way their genitals felt. Many of Tyndall's victims only found the courage to come forward after the Nassar settlement was reached with Michigan State.
Only days before the most recent lawsuits against Tyndall and USC were filed, Ohio State University announced that more than 100 former students came forward with sexual allegations against a former team doctor.  Independent investigators have interviewed more than 200 former students and staff there in its investigation into allegations of sexual misconduct raised against Dr. Richard Strauss, a physician employed at the university from the mid-1970s to the 1990s.
What the lawsuits and sexual abuse claims at USC, Michigan State, and Ohio State all share in common is that the institutions failed to stop serial sexual predators – who were employed by the universities – from preying on young students. At USC, the school failed at every level to stop a serial sexual predator from preying on young women. The University silenced complaints regarding Tyndall and continued to give him access and opportunity to molest victims. As such the USC shares blame with Tyndall for his sexual misconduct.
At Saunders & Walker we have a long history representing victims of sexual assault and realize how difficult it may for victims to come forward. George Tyndall victimized and sexually abused young women at the University of Southern California for almost three decades while they knowingly allowed this predator to continue practicing. All inquires will be strictly confidential.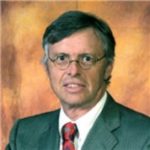 Admitted to practice law in all federal multidistrict litigation courts, the California State Bar and the Florida Bar. His philosophy is to provide aggressive, quality representations and seek fair compensation for individuals and their families who have suffered injury, death, or sexual abuse.