The first wave of sexual abuse lawsuits are imminent involving former USC gynecologist George Tyndall and the University of Southern California.  The dozens of USC alumna who have come forward thus far have spoken out against the sexual abuse they suffered at the hands of the sole USC gynecologist and the university that protected him and allowed him to prey on unsuspecting female college students for three decades.
The prestigious institution has been rocked in recent months, after in-depth reporting by The Los Angeles Times alleged Tyndall's misconduct had been occurring for nearly three decades, and that the university paid him to leave quietly. Since May, hundreds of alleged victims have placed calls to a hotline set up by USC saying Tyndall abused or harassed them, too. Multiple civil lawsuits have also followed.
The new lawsuits allege that the University of Southern California "concealed years of complaints" about Tyndall, including several from female nurses who the plaintiffs allege witnessed his behavior.
Some of the women abused by Tyndall spoke with Good Morning America to tell their story of abuse and the ensuing trauma caused by the doctor's behavior and the university's failure to stop it.
Brennan Heil said Tyndall allegedly molested her when she went in for an S.T.D. test after a separate sexual assault.
"I was a virgin at the time that I was raped, and so I had never been to a gynecologist before," Heil said. "I didn't know what was or was not appropriate."
She added that "having a pelvic exam is not necessary to check for S.T.D.'s … but he decided to give me one anyway," she added. "I screamed out in pain, at which point the chaperone said that she was uncomfortable and left the room."
"I think that the fact that chaperones were saying things and they did nothing about it just shows that U.S.C. has this culture of secrecy and silencing people," Heil said. "And that's one of their main issues."
Heil said she and the other alleged victims just want to make sure what happened to them does not happen to others, and that what they claim was a culture of silence at USC will come to an end. "I think the hardest part is knowing that it's gone on for so long, and knowing that they let it happen," Heil said. "And for me, it's never really been about me; it's about the fact that it happened to so many other people."
Tyndall was fired in 2017 but only after a wave of allegations forced the hand of USC administration officials.  In May 2018, USC President C.L. Max Nikias resigned as a result of the scandal.
According to the LA Times, "University officials maintain that Nikias first learned of misconduct allegations against Tyndall in the fall of 2017. The Times reported that in a career spanning nearly three decades, Tyndall was the subject of repeated complaints from staff and patients about inappropriate comments and touching. The university barred him from treating patients only after a nurse, frustrated that her complaints had gone ignored, reported Tyndall to the campus rape crisis center.
An internal investigation concluded that Tyndall had sexually harassed students and performed pelvic exams that departed from current medical standards. Yet administrators and USC's general counsel struck a secret deal with Tyndall, allowing him to resign with a financial payout.
USC opted not to report Tyndall to the Medical Board of California when he resigned, nor were patients notified of the allegations against him. The university insisted it was under no legal obligation to report Tyndall to the medical board, but later acknowledged that "in hindsight," it should have. Administrators filed a belated complaint in March."
Nikias enjoyed the public backing of USC's Board of Trustees amid the furor. Earlier this week, John Mork, the chairman of the board and a longtime friend of Nikias, said the trustees' executive committee "has full confidence in President Nikias' leadership, ethics, and values and is certain that he will successfully guide our community forward."
However, the public outcry and the Times' excellent investigative reporting led to the eventual resignation.  No amount of fundraising prowess can allow for the fact that USC administration officials looked the other way when they had complaints about Tyndall from students and staff of the medical center.
The brave women and the many who will follow them in condemning Tyndall and the university will have their day in court and hopefully justice will be served.  However, nothing can take away the pain and trauma they suffered as a result of the university's complicity in covering up for a bad man and a lecherous doctor who preyed on unsuspecting women.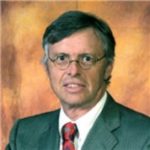 Admitted to practice law in all federal multidistrict litigation courts, the California State Bar and the Florida Bar. His philosophy is to provide aggressive, quality representations and seek fair compensation for individuals and their families who have suffered injury, death, or sexual abuse.