I first met Richard Sipe nearly twenty years ago after the priest abuse scandal in Boston had surfaced and the first survivors of priest abuse crossed the threshold of my office door.  The crisis had been something I'd read about in the newspaper or saw on the tv news but hadn't really impacted me until four young men came into my office with horrific tale about a priest at the Catholic church two miles from my office.  I had no idea at the time that this encounter would have a monumental impact on my life.
I met Dick at a conference dedicated to those who wanted to help survivors of priest abuse.  Back in those days, most lawyers wouldn't accept priest abuse cases because the standard statute of limitations had long since passed and the Catholic Church as an institution was formidable and did everything in its power to keep lawsuits from being filed.
It was in this atmosphere that I met Richard Sipe.  He was a rather small, bespectacled man who was quiet but thoughtful.  As I came to learn, he was a man of tremendous courage and deep conviction.  After all, he was a former Catholic priest who'd turned whistleblower on the institution he still loved.  In speaking with him, you could tell that he was still a priest.  He was gentle, kind, and a great listener.  He wasn't interested in convincing an audience of his importance or his education.  As a former Benedictine, the qualities instilled in him long ago had not left him.  He was kind to all and deeply hospitable.
In spite of what he'd witnessed during his decade or more as a priest, he wasn't bitter or angry.  He got involved in the movement (it really was a movement, not unlike the civil rights movement of the 1960's) to help people.  He counseled and consoled those victimized by priests and helped lawyers like myself make sense of the byzantine ecclesiastical world that we had just entered.  Richard would comb through mountains of church documents (once we got them from the church by court order, which was not easy) and explain to us the language they spoke.  For most of us, this was a foreign world and we couldn't have done it without Richard's support.  He explained church code word phrases like  particular friendship and leave of absence that we saw in church documents.
Richard paid a dear price for helping us and survivors of sexual abuse.  He was ostracized from the church he loved.  In their desire to cover up years of abuse and institutional corruption, they lashed out at him and made sure he was treated as an enemy.  Richard never responded in kind.  He remained the kind, gentle man that he was.  He was, along with Tom Doyle, one of the only priests to ever speak about against the abuses the church committed against children.  His courage and commitment were unparalleled.  He could have easily become bitter and negative but that just wasn't in his character.  Rather, he would speak truth to power and this had a profound effect on the movement as well as the survivors. He was not afraid to confront bishops and cardinals to their face, always respectfully but never shying away from the truth. We all knew we had a trusted friend and a reliable ally in Richard Sipe.
He was the first and only one to call out Cardinal McCarrick publicly.  He did his homework and published it on his website.  He supported every assertion with facts.  He was fearless in confronting injustice and did so with honesty, integrity and characteristic humility.
Richard was a trained psychotherapist who dedicated his life to helping fight the corruption he witnessed in the church he loved.  He was lovingly supported by his wife Marianne who was always at his side, professionally and personally.
On the many occasions I called on him for support and advice, he was a trusted counselor.  I think all the lawyers involved in the movement saw Richard as a father figure who encouraged us to seek the truth regardless of the consequences.  I know he made me a better lawyer.
Richard's passing is a tremendous loss.  He was the epitome of goodness.  In the midst of suffering and the hypocrisy of the church, he remained steadfastly kind and committed to the truth.  His life was a testament to goodness and how, in spite of everything, the light can shine in the darkness.  His artistic temperament helped others and eased their suffering.  I was privileged to know Richard and learn from him.  As I continue working with survivors of priest abuse, I can't help but recall what he'd often say to me as we ended a conversation, "Courage, courage."
Aquinas Walter Richard Sipe  (December 11, 1932 – August 8, 2018)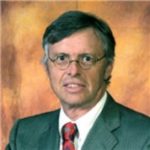 Admitted to practice law in all federal multidistrict litigation courts, the California State Bar and the Florida Bar. His philosophy is to provide aggressive, quality representations and seek fair compensation for individuals and their families who have suffered injury, death, or sexual abuse.