Former papal nuncio to the United States, Archbishop Carlo Maria Viganò has penned a public declaration that calls for the Pope's resignation in the wake of the Cardinal McCarrick scandal.
It is the first known instance such a high ranking official has called for the papal resignation in the priest abuse saga.
In the letter, Viganò writes that Pope Francis knew about the McCarrick allegations as early as 2013 because he conveyed that information to the Pope. Archbishop Carlo Maria Viganò, 77, who served as apostolic nuncio in Washington D.C. from 2011 to 2016, said that in the late 2000s, Benedict had "imposed on Cardinal McCarrick sanctions similar to those now imposed on him by Pope Francis" and that Viganò personally told Pope Francis about those sanctions in 2013.
Archbishop Viganò said in his written statement that Pope Francis "continued to cover" for McCarrick and not only did he "not take into account the sanctions that Pope Benedict had imposed on him" but also made McCarrick "his trusted counselor."  Viganò said that the former archbishop of Washington advised the Pope to appoint a number of bishops in the United States, including Cardinals Blase Cupich of Chicago and Joseph Tobin of Newark.
The Archbishop concludes his letter with the following, "Francis is abdicating the mandate which Christ gave to Peter to confirm the brethren. Indeed, by his action he has divided them, led them into error, and encouraged the wolves to continue to tear apart the sheep of Christ's flock.
In this extremely dramatic moment for the universal Church, he must acknowledge his mistakes and, in keeping with the proclaimed principle of zero tolerance, Pope Francis must be the first to set a good example for cardinals and bishops who covered up McCarrick's abuses and resign along with all of them."
The bella figura is no more.  Now a high ranking bishop has called out Francis among others as a hypocrite who must resign.  In light of the withering critique offered by the Pennsylvania Grand Jury Report, Cardinal Donald Wuerl doesn't escape the wrath of the Archbishop.  Viganò calls Wuerl, the archbishop of Washington, D.C. a liar.
While the revelations of secrecy and cover-up are not new, such accusations coming from within the Church certainly are.  Perhaps this is the reckoning all the courageous survivors of sex abuse have been anticipating.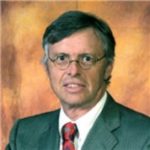 Admitted to practice law in all federal multidistrict litigation courts, the California State Bar and the Florida Bar. His philosophy is to provide aggressive, quality representations and seek fair compensation for individuals and their families who have suffered injury, death, or sexual abuse.