As the most populous state in the country, California has had more than its fair share of infamous people, perhaps none more so than former Catholic priest Oliver O'Grady who sexually abused at least  25 children in the Diocese of Stockton during decades of working in California.
O'Grady himself was molested by a priest as a young boy and there were incidents of incest in his family in which he was both perpetrator and victim.
O'Grady's infamy is not due solely to the number of children he harmed but also due to the fact that it involved Cardinal Roger Mahony and his tenure as the bishop of Stockton from 1980-85, just prior to transferring to Los Angeles.
As an LA Times reporter wrote in 2005, "In a chillingly frank account, a former Roman Catholic priest, promoted 20 years ago by Roger M. Mahony, recently described his decades-long career as a pedophile, including his sexual tastes and how he groomed his young victims for abuse.
In a 15-hour videotaped deposition in March, Oliver O'Grady described how his heart raced when one of the slim, playful boys he preferred toweled off after a swim. He also said he liked to lift little girls' skirts and peek at their underpants.
Asked to demonstrate how he would lure one of his estimated 25 victims into his arms, the 59-year-old Irish native softened his voice, flashed an avuncular smile and looked directly into the video camera.
"Hi, Sally," O'Grady improvised. "How are you doing? Come here. I want to give you a hug. You are a sweetheart. You know that. You are very special to me. I like you a lot."
If his hug met no resistance, O'Grady testified, he would take the child's compliance as "permission" to molest.
The deposition came in connection with lawsuits filed against the Stockton Diocese over alleged abuse by clergy. Mahony, who was bishop of Stockton from 1980 to 1985 before heading the Los Angeles Archdiocese, inherited O'Grady, who had admitted years earlier to molesting an 11-year-old girl. In 1984, police investigated a therapist's report that O'Grady had molested a boy."
The reporter described how there were times during the deposition, O'Grady seemed to be enjoying his performance.  He showed no signs of remorse during the deposition or during his stint in prison.
In 1993 he was convicted on four counts of "lewd and lascivious acts" on two minors, the brothers Joseph and James Howard, and was sentenced to 14 years in prison. O'Grady repeatedly molested the Howards between 1978 and 1991, from age three to 13. Court documents show church officials knew that O'Grady had abused children as early as 1976 and 1984 but had done nothing. Police had been informed of earlier charges and had declined to file charges. Bishop Roger Mahony sent O'Grady to a psychiatrist for an evaluation and the second opinion said the counseling was satisfactory; the second opinion did not recommend he be removed from ministry, nor established a diagnosis of pedophilia.".[3] In 1998 a civil jury ordered the Catholic Diocese of Stockton to pay $30 million in damages to the brothers. A judge later reduced the amount to $7 million.  O'Grady was paroled from prison in 2000 after serving seven years, and went to Ireland after being deported from the United States.
The 2006 film Deliver Us From Evil, documents O'Grady's abuse.  O'Grady said he wanted the film to serve as the "most honest confession of his life."
In December 2010 he was arrested in Dublin, Ireland for possession of child pornography. The victims were as young as two years old.  Authorities discovered child pornography photos and videos on O'Grady's laptop, on an external hard drive, and on a USB key. Judge Patrick McMahon remanded O'Grady on continuing bail to appear again on January 28. As part of his bail conditions O'Grady was required to sign on twice daily at Dublin's Harcourt Terrace Garda station, and surrendered his passport. In January 2012, O'Grady was sentenced to three years in prison in Ireland for possession of child pornography.
It is hard to imagine that the Diocese of Stockton and Cardinal Roger Mahony knew all about O'Grady's pedophilic behavior and remained complicit in his crimes for decades.  That makes them criminals as well.
Oliver O'Grady is not an isolated case in California either.  There are over 400 Catholic priests who've been credibly accused of sexual abuse.  If the survey is expanded beyond the Catholic Church, the situation is even grimmer.  Take for instance, the present case at the University of Southern California with George Tyndall and his serial abuse of young female college students.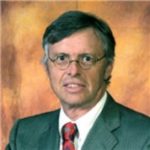 Admitted to practice law in all federal multidistrict litigation courts, the California State Bar and the Florida Bar. His philosophy is to provide aggressive, quality representations and seek fair compensation for individuals and their families who have suffered injury, death, or sexual abuse.