Weeks after Cardinal George Pell was released from jail, a newly released report suggests that he knew of child sex abuse by Australian priests as early as the 1970s but failed to take action to stop it.
Pell, an ex-Vatican treasurer, is the highest-ranking Roman Catholic leader ever found guilty in the church's clergy pedophilia crisis. In March 2019, he was sentenced to six years in prison for molesting two 13-year-old boys after Sunday Mass in 1996. Then, in a devastating April 2020 ruling, Australia's High Court overturned the 78-year-old cardinal's conviction. The Court claimed the jury, who had unanimously found the victim's testimony credible, ought to have entertained a doubt about Pell's guilt since only one of his victims was alive to testify.
The new findings on Cardinal Pell come from Australia's Royal Commission into Institutional Responses to Child Sex Abuse, which began in 2012 and ended in 2017. A court had previously redacted the report because Pell was facing child abuse charges at the time, but according to the BBC, it was allowed to be made public once the charges were dropped.
The more than 100-page report states that Cardinal Pell has known of child sex abuse by priests since early on in his career. The findings particularly involved Gerald Ridsdale, the notorious pedophile priest who is now in prison for committing more than 130 child sex abuse offenses between the 1960s and 1980s.
According to The Guardian, Pell supported Ridsdale during his first court appearance for sexual abuse charges in 1993 and has always denied knowing of Ridsdale's offenses, or any sexual abuse that occurred while he was priest in the Ballarat diocese. Evidence from the report, however, suggests that Pell was involved in transferring Ridsdale and several other known abusers to different parishes.
"We are satisfied that in 1973 Father Pell turned his mind to the prudence of Ridsdale taking boys on overnight camps," the royal commission's report states. "We are also satisfied that by 1973, Cardinal Pell was not only conscious of child sexual abuse by clergy, but he also considered measures of avoiding situations which might provoke gossip about it."
This new evidence against Cardinal Pell highlights not only the widespread abuse that has gone on in the Catholic Church for decades, but also the extensive measures clergy members have taken to cover it all up.
The Guardian reports that survivor groups say at least 50 suicides that occurred in Ballarat over the past few decades were the result of clergy abuse. Had Cardinal Pell put a stop to the abuse occurring in his diocese instead of covering it up, many of these deaths may have been prevented.
This is why it's so important that we continue to hold the Church accountable — and the time to act is now.
Many U.S. states, including California, have recently enacted laws that open up temporary "look-back windows," which allow survivors of sexual abuse to bring claims against their abusers no matter how much time has passed. California's law, AB-218, went into effect January 1, 2020, and will remain open for three years.
At Saunders & Walker, we understand how painful it can be to tell your story of abuse, but there's never been a better time to come forward. If a priest or another member of a church has sexually abused you, or anybody you know, it is important to speak with an experienced abuse lawyer to determine the appropriate course of legal action. While nothing can make up for the pain you've endured, you may be eligible for financial compensation that can help provide justice and healing.
Please contact Saunders & Walker at 1-800-748-7115 to discuss your legal options. All conversations will be kept strictly confidential.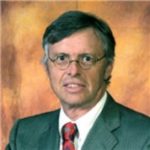 Admitted to practice law in all federal multidistrict litigation courts, the California State Bar and the Florida Bar. His philosophy is to provide aggressive, quality representations and seek fair compensation for individuals and their families who have suffered injury, death, or sexual abuse.