Pro Publica and the Houston Chronicle have published a blockbuster finding that at least 50 American priests who've been credibly accused of the sexual abuse of minors have found work as priests in parishes in foreign countries.
According to CruxNow, "Reporters from the two outlets analyzed lists from 52 U.S. dioceses, which revealed 51 priests facing allegations who continued in new assignments outside of the U.S., including Nigeria, Ireland, the Philippines, and Mexico, which proved to be the most common destination for such priests.
The analysis reveals that 40 of the accused priests had worked along the southern U.S. border, including 11 in Texas, and that at least 21 resumed work in Mexico following allegations."
In the United States, there are 195 archdioceses/dioceses, the Archdiocese for the Military Services, USA, and the Personal Ordinariate of the Chair of St. Peter.  The majority of those have published some version of a list of credibly accused priests.  However, foreign countries, Mexico for example, have no such list.  So priests who stand accused of abusing minors in the United States are able to move to a foreign country and resume priestly ministry with no oversight.
Of the accused clergy who continued work in Mexico, the report writes, "Some crisscrossed the border with ease after being accused of sexual abuse, securing new posts even after being sent for treatment by the church. Others settled into parishes south of the border decades ago, delivering sermons and blessing babies as the statute of limitations for prosecution in the U.S. expired."
I have had personal experience with this phenomenon.  I represented a survivor of sexual abuse who was molested by a priest from India.  The priest was eventually sent to prison but upon release was deported back to his native land where he began work as a priest once again.
The Catholic Church in California has a particularly poor record of allowing these priests to evade law enforcement in order to continue abusing children in other countries.  Nicholas Aguilar Rivera is a notorious case.  According to Pro Publica, "One of the most notorious cases of an accused priest moving across international borders."  The Archdiocese of Los Angeles knew about Rivera after having accepted him from a Diocese in Mexico.  Once allegations became public in Los Angeles, the church transferred him back to Mexico rather than notify law enforcement.
Aguilar Rivera is just one of many priests who have abused children in the United States, fled the country to abuse in their native land or a new country.
Oliver O'Grady is the most egregious example.  Born in Limerick, O'Grady immigrated to California in 1971, was a Roman Catholic priest in the Diocese of Stockton up until his arrest in 1993.
An admitted pedophile, he was convicted in 1994 in San Joaquin County for molesting two boys. He served seven years in prison, and was deported to Ireland after his release in 2000.  O'Grady talks about the sex crimes he committed in the award-winning 2006 documentary "Deliver Us from Evil."
After the film's release, O'Grady moved to the Netherlands yet authorities were able to locate him in 2010 when he returned to Ireland but left behind a laptop that contained pornographic images, Irish media reported.
He returned to jail in 2012 for three years for possessing nearly 280,000 images of child pornography, according to the Times.  In October 2019, Oliver O'Grady was taken into custody in the Algarve region of southern Portugal by local authorities on a European arrest warrant, according to the Irish Times.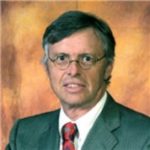 Admitted to practice law in all federal multidistrict litigation courts, the California State Bar and the Florida Bar. His philosophy is to provide aggressive, quality representations and seek fair compensation for individuals and their families who have suffered injury, death, or sexual abuse.