Recently a confluence of events has led me to reflect upon a significant area of my work as a lawyer.  For the last two decades, I have represented and advocated for survivors of childhood sexual abuse-whether they survived abuse from a Catholic priest, minister, rabbi, or Boy Scout leader.  It is difficult work not only because many states still have antiquated statutes of limitations that frustrate a survivors' quest for justice but also because of the tremendous suffering I've witnessed in those two decades.
The sexual abuse of a child leaves emotional and psychological scars that can last a lifetime.  I believe it forever alters the way in which a survivor interacts with the world and with others.  Many survivors turn to alcohol and drugs to mask the pain and suffering.  Others have been alienated from family and significant others well into adulthood.  Sadly, a small number become abusers themselves.  This is not a common occurrence but it happens and inevitably leads to further alienation from friends, family, and society in general.  Even some attorneys refuse to represent those who themselves have abused others.  It is not an easy issue but I believe mercy and compassion should trump any feelings of moral superiority on my part.  The simple fact is that we are all broken.  Some are more broken than others but each person deserves our understanding and assistance when we can provide it.
Another aspect of representing childhood sexual abuse survivors is their understandable lack of trust in others.  The breach of trust at such a young age makes it difficult to trust anyone well into adulthood.  I learned very early that this particular practice of the law concerns more than financial remuneration.  Healing and restoration are perhaps the most important goals in each abuse case.  In other words, knowledge of the law and its application is not the only requirement.  Of course, restrictive statutes of limitations requires an ability to think creatively and craft innovative legal arguments and solutions but more is required and expected.  The so-called "soft skills" are an inherent and integral part of my practice.  The ability to listen and empathize as well as the readiness to console are mandatory skill sets.  In this area of the law, there are personal crises and very often I am the one to whom a survivor will turn.  It isn't the traditional practice of law by appointment but rather by text messages, phone calls, and face-to-face visits.
All of what I've described makes it a peculiarly challenging area of the law but a rewarding and fulfilling one.  This type of work isn't for everyone.  If a young lawyer's goal is to make a lot of money, I wouldn't recommend this area.  Yet, the non-monetary rewards are limitless and last a lifetime.  When I know that I truly helped someone in profound crisis, there is no reward greater than that awareness.  Hopefully, it is what my children will recall as their father's legacy.  As a father and a human being I couldn't ask for more.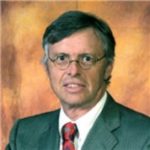 Admitted to practice law in all federal multidistrict litigation courts, the California State Bar and the Florida Bar. His philosophy is to provide aggressive, quality representations and seek fair compensation for individuals and their families who have suffered injury, death, or sexual abuse.