While Cardinal Theodore McCarrick's entire life as a priest, a bishop, and a cardinal was lived on the East Coast, he abused one boy in California after the family had moved Hillsborough, California in 1971.
A few days ago, the NY Times broke the story that Cardinal McCarrick's predations were not exclusively young men preparing to be priests.  James (the abuse survivor spoke with the Times using only his first name in order to protect his family) agreed to an interview with the Times after revelations that McCarrick had abused an 11 year old boy in a parish in NY.  James told the newspaper his saga of abuse lasted decades.
According to the NY Times, "By then, James said, Father McCarrick had begun abusing him sexually. When he was 13, he said, the priest first touched his penis. At 14, he said, Father McCarrick masturbated him in a beach parking lot. When he was 15, James said, Father McCarrick took him to a restaurant in San Francisco, the Tonga Room, and poured vodka in his drinks. He then brought him back to his hotel room and masturbated him and brought himself to orgasm, James said."
This California connection may pose new legal problems for McCarrick who up until now has been able to avoid answering for his behavior due to statutes of limitations.  The police report James completed has been forwarded to law enforcement in San Francisco for sex crimes investigators to research and determine if McCarrick can be charged in California.
The new McCarrick revelations also pose a problem for Pope Francis who is now faced with what to do with an elderly cardinal of the church who sexually abused children.  As the pope, Francis has broad authority to punish McCarrick either by defrocking him (unlikely) or stripping him of his cardinalatial title.  McCarrick has already been banned from public ministry.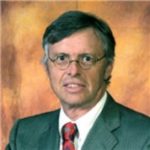 Admitted to practice law in all federal multidistrict litigation courts, the California State Bar and the Florida Bar. His philosophy is to provide aggressive, quality representations and seek fair compensation for individuals and their families who have suffered injury, death, or sexual abuse.