Pro Publica, a non-profit news agency, has launched an interactive database of priests accused of sexual abuse after an intense year-long effort.  The ambitious program was inspired by the publication of the Pennsylvania Grand Jury Report.
Nationwide, the names of more than 5,800 clergy members have been released so far, representing the most comprehensive step toward transparency yet by a Catholic Church dogged by its long history of denying and burying abuse by priests," write the researchers behind the ProPublica effort.
According to them, when surveying the lists which led to their efforts to compile the names into one accessible and searchable database, "numerous alleged abusers have been omitted and that there is no standard for determining who each diocese considers credibly accused."
As of January 20, they note, there have been at least 178 lists produced by U.S. dioceses and religious orders. 41 dioceses and dozens more religious orders, they write, have not yet done so.
The lists published by the bishops have come under heavy criticism for their lack of accuracy and the inconsistent standard by which the lists were compiled.  No two dioceses in the country employ the same standard of criteria for determining who is or isn't credibly accused.
ProPublica has collected the 178 lists released by U.S. dioceses and religious orders as of Jan. 20 and created a searchable database that allows users to look up clergy members by name, diocese or parish. This represents the first comprehensive picture of the information released publicly by bishops around the country. Some names appear multiple times. In many cases, that accounts for priests who were accused in more than one location. In other instances, dioceses have acknowledged when priests who served in their jurisdiction have been reported for abuse elsewhere.
Kathleen McChesney, a former FBI official who helped establish a new set of child protection protocols within the USCCB in the early 2000s, has urged bishops and religious orders for nearly two decades to create a comprehensive list of accused clergy. She said our database will allow the public to better track dioceses' disclosures, rather than seeing each list in isolation.
"People don't know where to look," McChesney said. "The contribution of the one list will help a lot of people to perhaps identify someone that they believe abused them."
Much work still needs to be done however.  41 dioceses and scores of religious orders have not published lists at all.  In Florida, for instance, five of the seven dioceses have no list and there are more than 2,000,000 who identify themselves as Catholic living in Florida.
Pro Publica has done a performed a tremendous public service and their effort should put more pressure on US bishops to get their lists right (if they've published a list) and for those who haven't to begin to be accountable to the public whom they profess to serve.
If you are interested in viewing the database, you may do so here.  If you don't find a name of a priest you know to have abused children, contact Pro Publica with your information.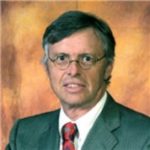 Admitted to practice law in all federal multidistrict litigation courts, the California State Bar and the Florida Bar. His philosophy is to provide aggressive, quality representations and seek fair compensation for individuals and their families who have suffered injury, death, or sexual abuse.