On May 9, Pope Francis issued new rules creating worldwide accountability for reporting allegations of abuse. This new set of Papal norms, Vos Estis Lux Mundi, will govern both reporting and investigation into accusations of clerical sexual abuse and its cover-up.
This new set of rules will take effect June 1, 2019 and remain in place as an experiment for three years. It will obligate officials in the Roman Catholic Church worldwide to report cases of clergy sexual abuse — and attempts to cover it up — to their superiors. Previously reporting on abuse cases in the Catholic Church varied widely in different countries and often even between dioceses in the same country. In many countries the Catholic Church still denies or downplays the existence of abuse and there are no reporting procedures in place.
Pope Francis is being heralded for trying to enshrine accountability for bishops – who are responsible for implementing the new rules – into church law. However, the new rules still rely on self-reporting and do not detail specific punishments for Church leaders who violate these norms. Nor do the new rules mandate the involvement of authorities outside the Church.
The Catholic Church has been ravaged by the plague of sexual abuse committed by clergy members. To date the response of the church has been marked by paralysis and created a crisis of confidence among the faithful. While on the surface the Vatican's new reporting rules could be commended, a closer look reveals them to be toothless and potentially ineffectual because of the absence of full accountability to civil authorities. Sexual abuse is a crime and should be treated as such; the church should never be a shield from prosecution. History has shown the Catholic Church is not capable of policing itself against abuses of power, yet the Pope's new rule relies entirely on self-policing. It establishes no mechanisms for reporting abuse allegations outside of the Catholic hierarchy and requires no involvement from local authorities. The rule acknowledges that many countries may require Catholic leaders to report abuse allegations to civil authorities, but does not state that this is required.
As the church's sex abuse scandal has spread throughout the world the one universal constant has been the church's demonstrated inability to police and punish its own. What reason do we have to believe now that anything has changed when bishops inside the church will still be in charge of investigations? Why now, and not before, will they be rigorous and impartial? The Catholic Church and its officers long ago ceded any moral authority when it comes to sexual abuse within its ranks. For too long if a priest raped a child he was transferred, not prosecuted, by his bishop. It was more important to protect the brand than the victims.
According to SNAP, a network of survivors of clergy sexual abuse, only "Oversight from external, secular authorities will better protect children and deter coverups," Until this happens, Pope Francis can never offer full accountability for abusive priests and due justice for their victims. Self-policing has been, and will continue to be, unsuccessful and it will allow sexual predators to continue to prey on children behind the Vatican's cloak of secrecy.
If a priest or another member of a church has sexually abused you, or anybody you know, please contact Saunders & Walker at
1-800-748-7115 to discuss your legal options. All conversations will be kept strictly confidential.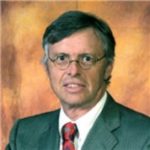 Admitted to practice law in all federal multidistrict litigation courts, the California State Bar and the Florida Bar. His philosophy is to provide aggressive, quality representations and seek fair compensation for individuals and their families who have suffered injury, death, or sexual abuse.