Recent studies have established a causal link between exposure to paraquat, the active ingredient in several commercial pesticides, and Parkinson's disease. Paraquat is a highly toxic chemical that requires a commercial license to use, and inhalation of paraquat is believed to have a neurotoxic effect in users. Parkinson's disease is believed to be caused by the death of dopamine-producing neurons in the brain, and paraquat has been found to damage and destroy those same dopamine-producing neurons.
The use of paraquat has continued to rise over the last fifteen years, and leading manufacturers of pesticides using paraquat, such as Syngenta and Chevron U.S.A., Inc., and the EPA have not issued any warnings to commercial users about the link between paraquat and Parkinson's disease. Scientific literature has pointed to this link for several decades, and ongoing lawsuits have claimed to have internal documents proving that these manufacturers have known about the neurotoxic risks of paraquat exposure. Dozens of lawsuits have been filed against the leading manufacturers of paraquat, and the study and discovery of the harmful effects of paraquat on the brain continues to develop as these cases progress.
Paraquat is also sold under the trade names Gramoxone and Parazone.
Existing Filed Lawsuits
The first lawsuit related to Parkinson's caused by paraquat inhalation was filed in 2017. Dozens more claimants have filed suit in the last three years. In June 2021, the federal paraquat cases were consolidated to the U.S. District Court for the Southern District of Illinois as part of a multidistrict litigation (MDL). Over 75 claims have already been filed with the potential for more in the coming months. The two named defendants are Syngenta and Chevron U.S.A., Inc.,
A class action lawsuit seeking to represent thousands of U.S. customers who have used or been exposed to paraquat was filed in the U.S. District Court for the Southern District of Iowa in May 2021. This lawsuit is seeking to recover damages and pay for medical monitoring to assist with early detection of Parkinson's. As these cases progress and the manufacturers' knowledge of the link between paraquat and Parkinson's is determined, more lawsuits will follow.
Claims Being Made:
The present claims against paraquat manufacturers primarily center around a failure to warn users of the neurotoxic effects of paraquat that can lead to a heightened risk of Parkinson's. Given the availability of scientific literature attesting to the risks of paraquat, the manufacturers knew or should have known that exposure to paraquat would heighten a user's risk of developing Parkinson's. For example, a study funded by  the National Institute of Health found a significant increase in the risk of Parkinson's for users of paraquat.
Ongoing lawsuits have claimed that the neurotoxic effects of paraquat have been known since the 1960s. Additionally, a study from India detailed how the use of paraquat in lab animals can be used to induce Parkinson's. One lawyer has already claimed to have access to internal documents from Syngenta that proves their knowledge of the connection between paraquat and Parkinson's, yet Syngenta failed to respond to this risk or warn users. The extent to which Syngenta and Chevron, U.S.A., Inc. knew about the risks of paraquat will become clearer as ongoing litigation progresses, but the available scientific literature at the time of manufacturing suggests that that manufacturers knew or should have known about the risks yet failed to communicate them.
Status of Ongoing Litigation:
As of August 2021, there has not been a decided or settled Paraquat,  Gramoxone, or Parazone case. The judge overseeing the MDL in Illinois has set the first bellwether trial for November 2022.
Do You Have Grounds for Filing a Paraquat Lawsuit?
The lawyers at Saunders & Walker P.A. file individual lawsuits for those negatively affected by defective products. If you or a loved one have been diagnosed with Parkinson's disease as a result of paraquat exposure, you may have grounds for filing a personal injury case against the manufacturer of the pesticide.
Fill out this form to contact Joe Saunders for a free evaluation, or call 1-888-301-4312.
Sources:
https://www.aboutlawsuits.com/paraquat/
https://www.businesswire.com/news/home/20210511006228/en/Farmers-and-Consumers-File-Class-Action-against-Syngenta-AG-and-Others-for-Allegedly-Toxic-Pesticide-Announces-FeganScott-Law-Firm
https://www.drugwatch.com/news/2021/04/12/lawyers-talking-about-paraquat-parkinsons-disease/
https://www.drugwatch.com/paraquat/lawsuits/
https://www.law.com/nationallawjournal/2021/06/08/southern-district-of-illinois-is-site-for-mdl-in-cases-linking-herbicide-paraquat-to-parkinsons/
https://www.natlawreview.com/article/paraquat-exposure-alert-paraquat-linked-to-parkinson-s-disease-agricultural-workers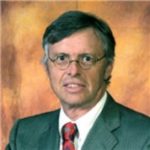 Admitted to practice law in all federal multidistrict litigation courts, the California State Bar and the Florida Bar. His philosophy is to provide aggressive, quality representations and seek fair compensation for individuals and their families who have suffered injury, death, or sexual abuse.