On November 4 – election day – Rev. George William Rutler, the 75-year-old pastor at Church of St. Michael the Archangel in Manhattan, allegedly forcibly touched a young security guard.
Ashley Gonzalez, a 22-year-old who was working her second night as an overnight security guard at St. Michael claims she discovered the priest watching gay porn on an office computer in the church rectory. When she tried to leave the room, Gonzalez claims the priest shut the door, "aggressively threw himself on me and grabbed me sexually, aggressively, and I was fighting him off of me."
Acording to The New York Times part of the alleged encounter was recorded by Ms. Gonzalez on her cellphone. She provided the video clip, which shows a man who fits Father Rutler's physical description, to law enforcement officials and to several media outlets.
The allegations against Father Rutler have rocked the Catholic Church. Rutler is considered one of the most influential parrish priests in the United States and is a well-known figure in the world of Catholic conservatism. He has been highly critical of Pope Francis and outspoken in his criticism of liberalism in the church.
Rutler is widely known for his appearences n Eternal Word Television Network (EWTN). In addition he has written over 30 books, contributes to Crisis Magazine, and writes a weekly newsletter that is reprinted on Church Militant, a fringe right-wing website. Controversy has surrounded the priest for his condemnation of "abortionists and sodomites." He once hosted Trump advisor Steve Bannon at the innaguration of a shrine for persecuted Christians and has defended former Pope Benedict XVI after he referred to Islam as a religion inherently flawed by fanaticism.
The Archdiocese of New York issued a statement announcing that Rutler has stepped aside from the post he has held since 2013 pending an investigation. The priest continues to deny the allegations, and is still officially listed as the pastor of St. Michael the Archangel. According to the archdiocese Rutler's case is currently with the Manhattan District Attorney's Office and they are cooperating with the investigation.
If the charges against Father Rutler are proven true it might be another brick knocked out of the wall of hypocrisy surrounding the Catholic Church. The church, one of the most sexually repressed institutions in human history, claims to be a guardian of morality yet for centuries remained silent about clerical sexual abuse. In spite of the widespread and systemic sexual abuse of children by clergy that has been uncovered and prosecuted in recent years, priests like Rutler continue to wag disapproving fingers and support the sanctimonious medieval morality of the church. As a leading moral voice for the church Father Rutler has been caught – literally – with his pants down.
The lack of transparency in the church, and the prominence of unrepentant voices like Rutler continue to stand in way of justice so long overdue to the victims of sexual abuse by Catholic clergy. Despite recent pledges to aid victims and stop the plague of sexual abuse, the church currently doesn't require abuse cases to be reported to civil authorities and has a long history of shielding, and continuing to shield, pedophile priests from prosecution. The church should never be a shelter from prosecution and history has shown the Catholic Church is not capable of policing itself against abuses of power.
If a priest or another member of a church has sexually abused you, or anybody you know, please contact Saunders & Walker at 1-800-748-7115 to discuss your legal options. All conversations will be kept strictly confidential. For more information about sex abuse by priests click below: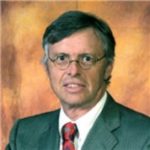 Admitted to practice law in all federal multidistrict litigation courts, the California State Bar and the Florida Bar. His philosophy is to provide aggressive, quality representations and seek fair compensation for individuals and their families who have suffered injury, death, or sexual abuse.