A few days ago, the Associated Press published a story that adds fuel to the burning fire of the sexual abuse scandal in the Catholic Church.  The AP wrote that they had uncovered a semi-clandestine group who have been helping Catholic priests accused of abusing children.  They've been doing this for years and helped scores of accused priests.
The AP reported in part, "Again and again, Opus Bono has served as a rapid-response team for the accused.
When a serial pedophile was sent to jail for abusing dozens of minors, Opus Bono was there for him, with regular visits and commissary cash.
When a priest admitted sexually assaulting boys under 14, Opus Bono raised funds for his defense.
When another priest was criminally charged with abusing a teen, Opus Bono later made him a legal adviser.
And while powerful clerics have publicly pledged to hold the church accountable for the crimes of its clergy and help survivors heal, some of them arranged meetings, offered blessings or quietly sent checks to this organization that provided support to alleged abusers, The Associated Press has found.
Though Catholic leaders deny the church has any official relationship with the group, Opus Bono successfully forged networks reaching all the way to the Vatican."
Of course, they wouldn't have any official connection with the church since the church needs plausible deniability.  That's how they've behaved throughout the abuse scandal and that's how they will continue to act.  It's the only thing they know.
The AP report continues, "In recent months, two of the group's founders were forced out after Michigan's attorney general found that Opus Bono had misused donated funds and misled contributors. A third co-founder, a priest, was abruptly removed from ministry earlier this month after the AP began asking about an allegation that he had sexually abused a child decades ago.
Still, since 2002, Opus Bono has played a little-known role among conservative Catholic groups that portray the abuse scandal as a media and legal feeding frenzy. These groups contend the scandal maligns the priesthood and harms the Catholic faith.
Opus Bono established itself as a counterpoint to the Survivors Network of those Abused by Priests and other groups that have accused the church of trying to cover up the scandal and failing to support victims of clergy misconduct. Opus Bono focuses on what it considers the neglected victims: priests, and the church itself."
The AP was able to interview one of the co-founders of the organization who is determined to defend priests at all costs.  He is quoted as stating, "All of these people that have made allegations are very well taken care of," Opus Bono co-founder Joe Maher said in a radio interview, contending that many abuse accusations lodged against priests are false. "The priests are not at all very well taken care of."
That's simply not true.  Some of my abuse survivor clients have had their counseling cut off or not offered at all.  While accused priests can generally rely on a church salary even when they are removed from ministry, survivors have to fight tooth and nail for justice.  In the states where the statute of limitations bars them from seeking justice, their options are severely limited and the church can ignore them and often does just that.
The existence of Opus Bono Sacerdotii is one more black mark against the Catholic Church.  It speaks often of transparency but their actions demonstrate something quite the contrary.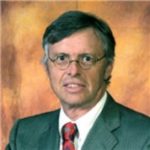 Admitted to practice law in all federal multidistrict litigation courts, the California State Bar and the Florida Bar. His philosophy is to provide aggressive, quality representations and seek fair compensation for individuals and their families who have suffered injury, death, or sexual abuse.