In a vote of 60-0, the New York Senate has voted to extend the Child Victims Act for a full year.  The original deadline had been August 14, 2020 but the onset of the coronavirus and its impact upon New York in particular has made it nearly impossible for childhood sexual abuse survivors to seek justice.  Until recently, the state court system has been shut down to all but the most urgent cases.
Now, the legislation goes to Governor Andrew Cuomo's desk for signature.  It is widely anticipated that Cuomo will sign the extension since he had already extended it for 6 months. In announcing the 6 month extension, the Governor's office noted that "the COVID-19 pandemic has caused a reduction in court services that has limited survivors' ability to file claims and effectively prepare their cases with an attorney." The 2019 act lifted statute of limitations even for allegations that were decades old, for a filing period of one year.
"Justice has been fortified," said Kathryn Robb, CHILD USAdvocacy's executive director, in a statement, calling the move "a strong stand against child sexual abuse."
"The COVID-19 pandemic has interrupted court fillings, prevented survivors from meeting with their lawyers, and delayed the discovery process," said Michael Polenberg, vice president of government affairs at Safe Horizon, in a statement. The vote "reinforces the commitment of the original Child Victims Act in creating broader pathways to justice for survivors."
A few weeks ago, the Child Victims Act sustained a legal challenge brought by the Diocese of Rockville Centre which argued that the Act was unconstitutional because it negated defendants' due process.  The decision was a loss for the Rockville Centre Catholic Diocese on Long Island, which had filed a motion to dismiss Child Victims Act cases lodged against the institution in November. The diocese, facing more than 40 claims under the law, argued that the act violated due process rights afforded in the state Constitution – but Justice Steven M. Jaeger of Nassau County disagreed.  "The court finds the Child Victims Act is a reasonable response to remedy the injustice of past child sexual abuse," Jaeger wrote.
New York, along with New Jersey and California have properly recognized the plight of the survivors of childhood sexual abuse who so often are not capable of coming forward to seek justice until well into adulthood, if ever.  The trauma they suffered as children has taken a tremendous toll on their physical and psychological well-being, especially when the abuser was a highly trusted figure such as a priest or a minister.
As a sexual abuse advocate and attorney, it is my hope that other states will consider the rights of these courageous survivors and review and reform their states' laws to provide hope and comfort to those who suffered terribly as children.  No one should have to suffer a lifetime because of another's crime.  Children must be protected and those who weren't protected in the past must be helped to heal and live productive and healthy lives.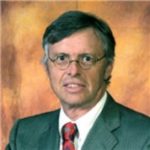 Admitted to practice law in all federal multidistrict litigation courts, the California State Bar and the Florida Bar. His philosophy is to provide aggressive, quality representations and seek fair compensation for individuals and their families who have suffered injury, death, or sexual abuse.