The time limit has been extended for sex abuse victims to file claims under New York's Child Victims Act. Governor Andrew Cuomo extended the state's lookback window for abuse victims to file civil lawsuits until January 14, 2021 due to the COVID-19 pandemic.
The legislation – The Child Victims Act – was enacted last year and allowed for sex abuse survivors in cases that had been time-barred or expired to file a claim by Aug. 14, 2020. But the pandemic led to a reduction in court service, thus limiting the ability for survivors' attorneys to file and prepare cases. Governor Cuomo announced during a press conference that the window for filing abuse cases would be extended an additional five months until January 14, 2021 to give victims adequate access to the courts. Cuomo stated in the briefing that, "Justice too long delayed is justice denied, Martin Luther King Jr. said. So we will extend that window for people to bring their case."
This extended filing period in The Child Victims Act allows victims to bring cases that used to be beyond the state's statute of limitations. Legislators enacted the law in 2019. Previously, most victims of childhood sexual abuse in New York only had until the age of 23 to bring criminal charges or to seek damages in civil lawsuits.
The Catholic Church had strongly opposed The Child Victims Act and with good reason. Since the lookback window was opened a flood of victims have come forward in New York to seek justice against the Catholic Church and the priests who had abused them. The Roman Catholic Archdiocese of New York had an existing compensation program for people sexually abused by its clergy – but awards from the church have paled in comparison with what other victims have won in court. Critics claim that the church's compensation programs offer victims neither justice or truth and require victims to agree not to sue the church in the future.
The Catholic Church has long avoided taking full responsibility for the behavior of priests. The implementation of the Child Victims Act in New York has extended the statute of limitations and is a major step forward for victims seeking justice. But it is crucial that victims act before the lookback window closes in January 2021.
As part of The Child victims Act, judges across New York have been specially trained to handle these cases and will be the only ones hearing them. The law requires that judges learn about how to address the special circumstances of these suits, including instances in which the abuser is long deceased, evidence is outdated or victims stayed silent for decades. These judges have a recommended timeline of 30 days from the filing of a lawsuit to the first hearing, discovery within a year and a trial soon after.
If you are an adult and were sexually abused by a priest as a child, in New York The Child Victims Act allows you to finally seek the justice you have been denied so long. However, this look back window is limited and you must act soon. If a priest or another member of a church sexually abused you, or anybody you know, please contact Saunders & Walker at 1-800-748-7115 to discuss your legal options. All conversations will be kept strictly confidential.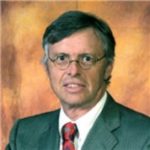 Admitted to practice law in all federal multidistrict litigation courts, the California State Bar and the Florida Bar. His philosophy is to provide aggressive, quality representations and seek fair compensation for individuals and their families who have suffered injury, death, or sexual abuse.