Last week, the Associated Press published a lengthy article on the consequences of allowing priests who've been accused of the sexual abuse of children to remain unsupervised after their dismissal from their diocese or religious order.  In far too many of the cases cited by the AP, the consequences have proven disastrous and remain a clear and present danger to the welfare of children.
"Nearly 1,700 priests and other clergy members that the Roman Catholic Church considers credibly accused of child sexual abuse are living under the radar with little to no oversight from religious authorities or law enforcement, decades after the first wave of the church abuse scandal roiled U.S. dioceses," an Associated Press investigation has found.
"These priests, deacons, monks and lay people now teach middle-school math. They counsel survivors of sexual assault. They work as nurses and volunteer at nonprofits aimed at helping at-risk kids. They live next to playgrounds and day care centers. They foster and care for children.
And in their time since leaving the church, dozens have committed crimes, including sexual assault and possessing child pornography, the AP's analysis found."
Why has this come to light now?  It's a result of some dioceses and religious orders finally publishing the names of those who've been accused of sexual abuse.  However, in many instances, the reporting is not complete, inaccurate, or unhelpful keeping children safe.  In many instances, the current whereabouts of these priests remain unknown.  In some instances, the priests are living and working under aliases.  In other instances, the priests have relocated to another country.
According to the AP, "The review found hundreds of priests held positions of trust, many with access to children. More than 160 continued working or volunteering in churches, including dozens in Catholic dioceses overseas and some in other denominations. Roughly 190 obtained professional licenses to work in education, medicine, social work and counseling — including 76 who, as of August, still had valid credentials in those fields. The research also turned up cases where the priests were once again able to prey on victims."
For instance, the AP cites the case of Roger Sinclair, a former priest of the Diocese of Greensburg.
"After Roger Sinclair was removed by the Diocese of Greensburg in Pennsylvania in 2002 for allegedly abusing a teenage boy decades earlier, he ended up in Oregon. In 2017, he was arrested for repeatedly molesting a young developmentally disabled man and is now imprisoned for a crime that the lead investigator in the Oregon case says should have never been allowed to happen.
Like Sinclair, the majority of people listed as credibly accused were never criminally prosecuted for the abuse alleged when they were part of the church. That lack of criminal history has revealed a sizable gray area that state licensing boards and background check services are not designed to handle as former priests seek new employment, apply to be foster parents and live in communities unaware of their presence and their pasts."
This is a crisis and is directly attributable to the refusal of the Catholic Church to publicly disclose the names of the predators until recently.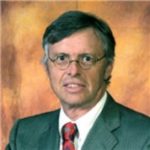 Admitted to practice law in all federal multidistrict litigation courts, the California State Bar and the Florida Bar. His philosophy is to provide aggressive, quality representations and seek fair compensation for individuals and their families who have suffered injury, death, or sexual abuse.