Professor Kevin Lewis O'Neil is the Director of the Centre for Diaspora and Transnational Studies and Professor in the Department for the Study of Religion at the University of Toronto. A cultural anthropologist, his work focuses on the moral dimensions of contemporary political practice in Latin America. O'Neill has written several books on the politics of Pentecostalism in Guatemala City – City of God (University of California Press, 2010); Secure the Soul (University of California Press, 2015); and Hunted (University of Chicago Press 2019) as well as a bilingual photography book titled Art of Captivity / Arte del Cautiverio (University of Toronto Press, 2020) with Benjamin Fogarty-Valenzuela. Working across the themes of democracy, security, and drugs, these books explore the waning viability of disciplinary institutions and how new strains of Christian piety have become recognizable modes of governance in Central America.
The public lecture, entitled "An Island Retreat: Sin, Secrecy, and the Offshoring of Sexually Abusive Priests" was given at Washington University in St. Louis and detailed the religious order's mid-20th century efforts to move sexually abusive priests to remote island locations owned by the Servants of the Paraclete.
The promotional flyer describes the lecture in these terms, "Between 1952 and 1968, a Roman Catholic religious order known as the Servants of the Paraclete sought, bought, and finally sold several small islands in the Caribbean for priests unable to stop "sin[ning] repeatedly with little children." This talk details the Servants of the Paraclete's mid-twentieth-century efforts at offshoring sexually abusive priests. It is an historical account that encourages scholars and activists alike to rethink the geography of clerical sexual abuse: though there is a generally agreed upon history that bishops throughout the United States transferred priests between parishes to evade suspicion and at times prosecution, this provides a previously untold account of how the U.S. Church leveraged developments in moral theology, pastoral psychology, and free market capitalism to secure transnational lines of flight for some of its most incorrigible abusers."
As a sexual abuse survivor advocate and attorney for the past two decades, I knew the Catholic Church had "dumping grounds" where they would send these priests but I was not aware of the fact that this religious order had actually purchased entire islands for this express purpose!  This is an astonishing revelation for at least three reasons-1)the sheer number of abusive priests wherein you would need islands (plural) to warehouse these clerics and, 2)the money the Paracletes must have had at their disposal to pull off this feat.  Clearly, priest sexual abuse was not a minor or isolated problem and the US bishops (who would be ultimately responsible for sending these priests to these islands) knew about the magnitude of the problem and, 3)both the Paracletes and the bishops must have known that these sex offenders were so dangerous and so beyond help that isolated islands would need to be purchased to take care of the problem.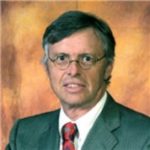 Admitted to practice law in all federal multidistrict litigation courts, the California State Bar and the Florida Bar. His philosophy is to provide aggressive, quality representations and seek fair compensation for individuals and their families who have suffered injury, death, or sexual abuse.