Last month, Louisiana Governor Bel Edwards signed into law House Bill 492 abolishing the statute of limitations for any abuse survivor under the age of 28.  Those over 28 will have a three-year "lookback window" to reconcile their existing cases.
Rep. Jason Hughes (D-New Orleans) sponsored the bill, which drew wide support from victims and their advocates, particularly those abused by trusted Catholic leaders and clergy in churches and dioceses across Louisiana.
"House Bill 492 will never cure the pain of victims; however, it gives them a chance to achieve justice and hopefully some sense of closure," said Hughes in a statement after the session concluded. "This bill will send a powerful message to every vicious predator that child sex abuse is unconscionable and will not be tolerated or condoned in Louisiana."
The new law takes effect August 1, 2021 and will undoubtedly impact the Catholic dioceses of the state-Lafayette, Baton Rouge, Houma-Thibodaux, Alexandria, Lake Charles, and Shreveport.  The only area of the state that won't feel the impact of the new law will be the territory in which the Archdiocese of New Orleans presides because the Archdiocese filed for federal bankruptcy protection last year.
There are more than 400 claims waiting adjudication in the bankruptcy court.  The process itself has been criticized by some who believe the Archdiocese has not been transparent concerning its finances.  Big Easy Magazine claims that the Archdiocese is actually solvent and sought bankruptcy protection for nefarious reasons.  Here is an excerpt of one article they published,
"Through statements and documents, the archdiocese has cited "financial struggles" as a result of the surge in claims as the primary reason why it filed for bankruptcy. However, it was revealed that the church actually is solvent, meaning it's capable of paying all its legal debts. It's very uncommon, although it's not illegal, for a solvent organization to declare bankruptcy.
The archdiocese has confirmed that it has hundreds of millions of dollars in assets and liabilities. These assets include a $306 million endowment along with $77 million worth of land and buildings. Liabilities on the other hand are a measly $38 million in bonds, $500,000 in employee health claims, and the $8.5 million set aside for abuse-related claims.
In a letter to the Vatican, sent two days before the archdiocese filed for bankruptcy, it was uncovered that Archbishop Aymond revealed that the church was solvent and financially more than capable of handling the claims. He wrote, "The archdiocese is not insolvent. We have sufficient cash, cash equivalents, and investments to cover 100 percent of our liabilities." Liabilities include abuse-related claims.
In the letter, Aymond estimated the cost of settling the abuse claims for the archdiocese, in addition to insurance proceeds, would be $7 million. This number is revealing because it's $1.5 million less than the $8.5 million the church set aside for claims. In other words, the church can easily afford to settle these claims, and would actually go under their budget in doing so."
The six Louisiana dioceses that have not sought bankruptcy protection will now fact a future of survivors coming forward to tell their stories of horrific sexual abuse at the hands of Catholic priests who betrayed them.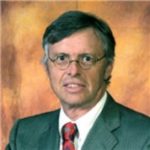 Admitted to practice law in all federal multidistrict litigation courts, the California State Bar and the Florida Bar. His philosophy is to provide aggressive, quality representations and seek fair compensation for individuals and their families who have suffered injury, death, or sexual abuse.