If you were sexually abused as a child in New Jersey – regardless of your age today – the time is running out to take legal action. Under the 2019 Child Victim's Act, survivors of child sexual abuse in New Jersey have the opportunity to file a civil claim against the individual who hurt them and the institutions responsible, no matter how long ago the abuse occurred. But under this legislation there  is a limited window to take action and hold abusers accountable. Only three weeks remain – survivors of sexual abuse in New Jersey must file by November 30, 2021. 
The Child Victims Act made it possible for sexual abuse victims in New jersey to forward, even if they are older adults. The legislation, and changes in the statutes of limitations, came about primarily because of longtime unresolved issues involving the sexual abuse of boy scouts and victims of sexual abuse by the Catholic Church. Under the new legislation adult survivors of child sex abuse may bring a civil lawsuit against abusers and institutions that protected them until the survivor reaches the age of 55, or seven years from the date they discover the cause of their injuries (whichever is later). The law also opened  a two-year "lookback" window for survivors to file cases against perpetrators and the institutions that protected them, no matter when the abuse occurred. That two year window ends on Tuesday November 30, 2021. 
At least 188 priests have been credibly accused of sexually abusing children in the five Catholic dioceses of new Jersey. Since the two-year lookback window was opened on December 1, 2019 more than 230 priest abuse lawsuits have been filed against these New jersey dioceses. Most of the abuse allegations filed occurred in the 1970's and 1980's. Approximately half of the priests named in the lawsuits are dead. The current lookback window allows older victims to seek justice that was previously denied them because of Statutes of limitation. But only three weeks remain to file your lawsuit.
In cases of child sex abuse that involve trusted adults, such as priests, Scout leaders, or teachers, children are reluctant or unable to talk or face their accusers. There are significant and unique barriers that prevent children from reporting what they intuitively know is inappropriate behavior. Fear of the accusing their abuser, the stigma of being abused, and a reluctance to confront powerful institutions like the church or the Boy Scouts, often keep sexual abuse from being reported. Many victims are unable to talk about abuse or face their accusers until they are well into adulthood, putting the crime beyond the reach of the law. The New Jersey lookback window opened a path for these victims to seek closure, but it will close soon.
This lookback window may be the best opportunity to finally bring your abuser to justice. If you have been the victim of sexual abuse in New Jersey, Saunders & Walker can help, but  it is critical you act soon, only three weeks remain and survivors must file by Tuesday, November 30. If a trusted adult, such as a priest or Scout leader sexually abused you, or anybody you know in New Jersey, please contact Saunders & Walker at 1-800-748-7115 to discuss your legal options. All conversations will be kept strictly confidential.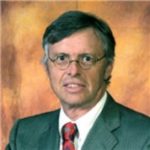 Admitted to practice law in all federal multidistrict litigation courts, the California State Bar and the Florida Bar. His philosophy is to provide aggressive, quality representations and seek fair compensation for individuals and their families who have suffered injury, death, or sexual abuse.