The Catholic dioceses in New Jersey have extended the time period in which survivors of Catholic priest sexual abuse may file claims.  The Independent Compensation Program is consolidated in New Jersey that encompasses every Catholic diocese, including the Archdiocese of New Jersey.
Camille S. Biros and Kenneth R. Feinberg, administrators of the New Jersey state-wide Independent Victim Compensation Program (IVCP) announced Jan. 2 that the program's deadline has been extended to Jan. 31, 2020 for the registration of new allegations and to Feb. 15, 2020 for the submission of all claims.
"We have had several requests from individuals who have just recently become aware of the program and did not submit their registrations or claim forms before the deadlines.   We and the Dioceses want to be as inclusive as possible in allowing victims to file with the program. Therefore, we are extending the deadlines and are reaching out to those individuals who missed the original filing deadlines to inform them of the extension. We urge anyone who has yet to file to do so," said Camille S. Biros, co-administrator of the IVCP.
However, survivors of priest sexual abuse (not limited to childhood sexual abuse) have the option of bringing their claims in civil court since the state opened its statute of limitations on sexual abuse cases for two years commencing December 1, 2019.
The registration deadline for new allegations of sexual abuse as a minor against clergy of the New Jersey Dioceses has been extended to January 31, 2020. The deadline for submission of all claim forms is extended to February 15, 2020.
Thus far, the dioceses have listed 188 credibly accused priests of sexual abuse.  The most famous of those listed is the former Bishop of Metuchen and Archbishop of Newark, Theodore McCarrick, who was laicized by the Pope last year.  McCarrick is now living in a Franciscan friary in the mid-west.  Survivors continue to come forward to make allegations of sexual abuse by the disgraced cardinal of the Catholic
The Diocese of Camden identified 56 accused clergy members in its files – most of whom, Bishop Dennis J. Sullivan noted, have long since died or had the accusations against them publicly aired. Those still living included a priest ousted from Deptford who found a second career as a family counselor and a Collingswood cleric who abruptly resigned last month — 15 years after a diocesan review board found the allegations against him to be credible.
In Trenton, 30 priests were named in incidents mostly from the 1970s and '80s.  The Archdiocese of Newark published a list of 63 priests credibly accused of sexual abuse.
If you or a loved one have been abused by a New Jersey Catholic priest, the time to act is now.  Attorney Joe Saunders has been advocating for survivors of priest sexual abuse for two decades and has he requisite compassion and experience to handle these sensitive claims.  Your claim will be handled with the strictest confidence and compassion.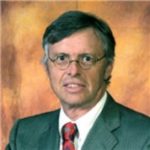 Admitted to practice law in all federal multidistrict litigation courts, the California State Bar and the Florida Bar. His philosophy is to provide aggressive, quality representations and seek fair compensation for individuals and their families who have suffered injury, death, or sexual abuse.