New revelations of disturbing sexual abuse at a seminary are coming to light after a sexual abuse lawsuit against the Diocese of Oakland settled last year.
According to a local NBC affiliate, "The accusations come from a former seminarian, 28, who had previously alleged in 2019 that he was raped by Livermore priest Fr. Michael Van Dinh three years ago. He does not wish to be identified, so NBC Bay Area is calling him John Doe.
A police report obtained by NBC Bay Area shows Livermore police found a meth pipe and sex toys in the priest's living quarters while investigating the alleged assault. Detectives recommended two felony charges, including sodomy by force, but the Alameda County District Attorney's Office said there wasn't enough evidence.  After going through therapy for the alleged assault at the hands of Fr. Van Dinh, Doe's attorney said he later disclosed being sexually abused by two other priests within the Diocese: Fr. Luis Lopez and Fr. Ricardo Chavez, who is now retired. Lopez is currently assigned to Fremont's Corpus Christi Church, according to its website.
Neither priest has been publicly accused of abuse until Doe's allegations came to light in his lawsuit."
The allegations against Fr. Chavez are particularly disturbing because according to the complaint filed in court last year there was an eyewitness to Chavez having abused minors in the 1990's while he was pastor of St. Leander's Catholic Church in San Leandro, California.  The complaint states, "Not only were these allegations against Fr. Chavez admittedly never investigated by the Diocese of Oakland in the 1990s when they were first made, but the Diocese of Oakland to this date has failed to discipline Fr. Chavez in any manner whatsoever…"
Dan McNevin, a Bay Area leader with the Survivors Network of those Abused by Priests, said he's not surprised it took some time for John Doe to come forward.
"He was indoctrinated into a system of always believing in his superiors," McNevin said. "And the priest in your parish is a father-like figure in the Catholic tradition. And then when he gets to seminary, now his goal is to become a priest. And so he's very vulnerable to whatever happens at seminary."
As a sexual abuse advocate for survivors, I have represented seminarians who have made similar allegations against priests for sexual abuse that happened during their time in the seminary.  The seminaries provide a "safe haven" for abusers because many of those seminarians, studying to be priests, fear coming forward lest they be blamed for the abuse and they are kicked out of the seminary.  These seminarians recognize how the church operates and know that if they want to reach their ultimate goal of being a priest, they must not reveal what happened to them.
Similar to children, seminarians are a vulnerable class who are easy prey for sexual predators.  They fear coming forward in a closed system where bringing scandal to the institution is the ultimate sin.
Please call me if you have any information about these priests.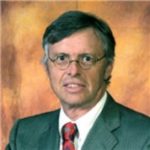 Admitted to practice law in all federal multidistrict litigation courts, the California State Bar and the Florida Bar. His philosophy is to provide aggressive, quality representations and seek fair compensation for individuals and their families who have suffered injury, death, or sexual abuse.