In California, on January 1, 2020, past victims of sexual abuse by clergy were finally given their chance to seek justice when AB218 went into effect. The new law, sponsored by San Diego Democratic Assemblywoman Lorena Gonzalez and signed into law by Governor Gavin Newsome, expands the maximum age at which someone can bring a claim for sexual abuse from 26 years old to 40. It also opened a three-year window for those of any age to revive past claims that may have been prohibited from being filed as lawsuits because the legal time limit to bring such claims, known as the statute of limitations, had run out.
New York and New Jersey passed similar laws in 2019, and other states such as Maine, Delaware and Utah have completely abolished civil statutes of limitations in these kinds of cases.
In Pennsylvania a groundbreaking 2018 grand jury report showed that 301 priests were accused of sexually abusing more than 1,000 children in the six dioceses and were routinely shuffled from parish to parish in order to avoid scrutiny. This report led the state legislature to overhaul its child sex abuse laws and abolished the state's criminal statute of limitations on future cases of childhood sexual abuse. Under the new Pennsylvania laws thousands of people have come forward seeking justice.
At Saunders & Walker we expect thousands of cases to be filed under AB218 in California, and with over 10 million Catholics, more than any other state, this issue is of critical importance.
The new law takes away refuge abusive priests had under the former statute of limitations. They can no longer hide. In California right now, after only two weeks, hundreds of victims are already coming forward to get the justice so long overdue them. For those who have been victimized by clergy the scandal of abuse never ends. Now they can seek closure.
If a priest or another member of a church has sexually abused you, or anybody you know, please contact Saunders & Walker at 1-800-748-7115 to discuss your legal options. All conversations will be kept strictly confidential.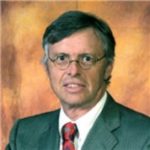 Admitted to practice law in all federal multidistrict litigation courts, the California State Bar and the Florida Bar. His philosophy is to provide aggressive, quality representations and seek fair compensation for individuals and their families who have suffered injury, death, or sexual abuse.