Today, I filed a civil sexual abuse lawsuit against the Diocese of Metuchen concerning a courageous survivor who was abused by McCarrick in the early 1980's when McCarrick was the bishop of Metuchen.
Apart from all the recent news stories about McCarrick, I learned about McCarrick and his secret life about 15 years ago from Richard Sipe, a good friend and colleague.  When our discussions turned to the Catholic Church and sexual abuse, Richard never hesitated to share his frustration with the hierarchy, including popes and bishops, whom he said knew about McCarrick's sexual abuse of children and seminarians.  His frustration stemmed from the fact that he had warned bishops about McCarrick for years but the warnings had fallen on deaf ears.  These warnings were not hearsay either.  Seminarians would come to Sipe and tell him what McCarrick was doing and the power and influence he exerted on them and others to submit to his sexual advances.
While the lawsuit I filed today in Middlesex County New Jersey  rightly focuses on the abuse in Metuchen, McCarrick had a long history of abuse, some of which predates his time as founding bishop of the Diocese of Metuchen.
Ordained a priest in 1959 for the Archdiocese of New York, he abused children while stationed at St. Patrick's Cathedral in New York City and continued to abuse throughout his career as a priest, bishop, archbishop, and cardinal.  Part of his predatory grooming practice concerned his charismatic, folksy charm as well as his ready access to money.  From his earliest days as a Catholic cleric, McCarrick knew how to access money by making the right connections.  He was a consummately skilled at networking and making his contacts and his growing influence work to his advantage whether in gaining the trust of young men aspiring to the priesthood or paying off Church leaders who may have exposed him as a serial predator.
The NY Times' Elizabeth Breunig did a superb job in outlining the character of the man and how he was able to gain access to his prey.
"A parish priest introduced the affable Mr. McCarrick to the nine members of the M. family, Francis, who was then 11, told me. Mr. McCarrick was 40, a slightly built man with an almost elfin look. He was just back from a four-year stint as the president of the Pontifical Catholic University of Puerto Rico and had recently been made assistant secretary for education in the archdiocese. In 1971, Cardinal Cooke would make him his personal priest secretary.
Mr. McCarrick soon became a regular visitor at the M. household, where his status in the church made him something of a celebrity. Francis recalled that 'Ted' always wore his clerical garb, unlike the more casual clergymen around town. 'When Ted came to dinner, he was like the candy man,' Francis told me. He would bring souvenirs: "Rosary beads from Fátima, a medal blessed by the pope, a necklace from the Philippines."
With the Vatican's McCarrick Report still unpublished, we are only seeing the tip of the iceberg.  Ted McCarrick made a career of using his money, power, and influence to prey on children and young men.  There is much more to the McCarrick story and most likely many more men whose lives were forever altered by their association with "Uncle Ted".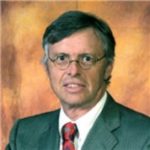 Admitted to practice law in all federal multidistrict litigation courts, the California State Bar and the Florida Bar. His philosophy is to provide aggressive, quality representations and seek fair compensation for individuals and their families who have suffered injury, death, or sexual abuse.