On July 9, 2023 the Pensacola News Journal reported that a young man has alleged sexual abused by a prominent diocesan priest. Monsignor James Flaherty  of the Pensacola-Tallahassee Diocese of Florida, is alleged to have abused the young man when he was a middle school student in 2011. The report states that the abuse occurred at the Catholic school at St. John the Evangelist Parish in Southwest Pensacola. The young man and his mother also made a report to law enforcement in Escambia county. The sheriffs office told them that the statute of limitations for a criminal charge against the priest had expired. The young man stated that the grooming process lasted several months and that the monsignor warned him that if he told anyone his mother might face certain consequences. The reported abuse occurred when the boy was in the six and seventh grades at 12 or 13 years old.
According to the report, the Monsignor Flaherty would pull the child out of classes at the school to help him at the rectory with tasks, like moving desks and chairs and the abuse would occur when they were alone at the rectory. The victims mother said that she trusted Flaherty, and was horrified to learn what her son said it happened to him behind closed doors.
The survivor reported that he grew up, keeping the abuse secret, and was often angry, and got in fights at school. He attempted suicide at age 15, but was unsuccessful.
Monsignor Flaherty was transferred by the diocese several times before ultimately being asked to step down in 2018 due to "non-specific concerns" raised by a fellow priest, and a pair of parishioners. He remained a Catholic priest was was not given any further assignments.
Monsignor Flaherty had been a high profile priest in the diocese. He had been the diocese's judicial vicar, director of the office of the tribunal, director of the lay formation institute and director of priestly formation. He also served at Holy Spirit Parish in Escambia County before being reassigned in 2012.
Our law firm has been representing survivors of sexual abuse by priests for over 20 years. Call us at 800-748-7115 for a free confidential consultation.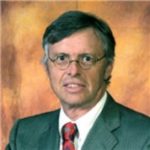 Admitted to practice law in all federal multidistrict litigation courts, the California State Bar and the Florida Bar. His philosophy is to provide aggressive, quality representations and seek fair compensation for individuals and their families who have suffered injury, death, or sexual abuse.