On October 27, 2022, Michigan Attorney General Dana Nessel announced the release of a 154-page report detailing allegations of abuse at Michigan's seven dioceses, including the Diocese of Marquette.
In Oct. 2018, Michigan law enforcement authorities executed search warrants at Michgian's seven dioceses and seized 220 boxes of paper documents and over 3.5 million digital documents, the department said.
The Attorney General's report on the sexual abuse of minors in the 6 Michigan dioceses and the Archdiocese of Detroit was a coordinated effort between the attorney general's office and various law enforcement agencies throughout the state.
"The report contains detailed descriptions of allegations of sexual abuse and other sexual misconduct, including grooming and misuse of authority, against minors and adults," the Michigan Department of Attorney General said.
The list of priests for which there were allegations of sexual misconduct against either children or adults since January 1, 1950, for the Diocese of Marquette is derived from information gleaned from a search warrant that was executed against the Diocese of Marquette on October 3, 2018, and from the tip line operated by the Department of Attorney General since 2018. There are 44 priests on this list; 38 were employed or incardinated by the Diocese of Marquette.
According to the Report, "The vast majority of reported allegations of sexual assault or other sexual misconduct (including grooming conduct) were against either boys or girls under the age of 16 and also under the age of 18, but there were also allegations against five priests related to adults (18 years or older). A couple of the claims allege actions by priests against adults in which there is a claim that the priests relied on their authority to engage in sexual conduct or attempt to do so. Not all the files that were retrieved by search warrant are complete; as with the priest list, the information here is a reporting of the allegations either found in the seized, non-privileged documents or gleaned from the tips received."
From the list of 44 priests who were investigated, 3 of whom were criminally charged and convicted for their illegal conduct.  Fr. Terrence Healy was convicted of second-degree criminal sexual conduct against a minor in 1987 for his conduct that occurred while operating as a priest in the Diocese of Lansing; Fr. Norbert LaCosse was convicted of criminal sexual misconduct in 1991 against a minor; and Fr. Gary Jacobs was convicted of five counts of first- and second-degree criminal sexual conduct in 2022 against five victims for the crimes he committed in the 1980s. The Department of  Attorney General prosecuted Fr. Jacobs for his crimes. For a fourth priest, Fr. Roy Joseph, there are first-degree criminal sexual conduct charges pending against him filed in 2019. The Department is currently seeking to extradite him from India.  And a fifth priest, Fr. Aaron Nowicki, was charged by the Chippewa County prosecutor with four felony counts for events that allegedly occurred in 2021, two years after the Diocese removed him from ministry: possession of criminal sexual abuse material (child pornography), accosting a child for immoral purposes, and two counts of using a computer to commit a crime. These charges are pending.
The Report provides a detailed summary of the allegations against these priests in similar fashion as the Pennsylvania Grand Jury Report.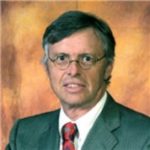 Admitted to practice law in all federal multidistrict litigation courts, the California State Bar and the Florida Bar. His philosophy is to provide aggressive, quality representations and seek fair compensation for individuals and their families who have suffered injury, death, or sexual abuse.