In 2021 the Louisiana legislature passed House Bill 492 which removed deadlines for child sex abuse victims to pursue damages in civil court. The bill also created a three-year window where all unresolved child molestation claims — no matter how old — can be pursued in civil court.
The passage of House Bill 492, and the creation of a "lookback window" was a major victory for survivors of child molestation. While the bill applies to a broad group of victims, it received vital support from a coalition of people who were abused by Catholic priests and deacon, and advocacy groups that were sympathetic to their cause. One of these groups, BishopAccountability.org, is dedicated to documenting the abuse crisis in the Roman Catholic Church and currently lists over 200 Catholic priests who have been credibly accused of sexual abuse in Louisiana.
With the opening of the new lookback window in Louisiana the list of abusers is expected to grow as new victims come forward. Nationwide, lookback windows have typically led to thousands of lawsuits. In New Jersey, for instance, more than 1,200 sexual abuse lawsuits were filed when a two-year lookback window was opened in 2019. According to the Associated Press two-thirds of those New Jersey lawsuits named religious institutions. Lawsuits against schools represented about 14% and about 9% named the Boy Scouts.
California opened a three-year lookback window which will close at the end of this year. Over 1000 lawsuits have been filed to date by victims who had previously been prohibited from seeking justice by existing statutes of limitation. The Catholic Church in California have been forced to pay some of the largest settlements in the nation to victims of abuse by priests.
These lookback windows in New Jersey, California, and now Louisiana, have given thousands of victims a chance to seek the justice they deserve. Previously in Louisiana the Catholic Church had taken advantage of victims reluctance and leveraged statutes of limitation to make sure they never would testify. The church was well aware it had a sexual abuse problem but still continued to secretly harbor pedophile priests in its ranks.
Prior to1993, child sex abuse victims in Louisiana only had until their 28th birthday to initiate litigation over their abuse. For many victims of sexual assault it takes years to come to terms with what happened. Victims carry shame, guilt and denial and even well into adulthood are often reluctant to testify against their abusers. Research has shown that the average age of disclosure for a child sex abuse victim is 52 years old.
Now in Louisiana, House Bill 492 empowers any adult victim who is not yet 28 to pursue damages no matter how long they wait to come forward. It also provides the current three-year lookback window for abuse survivors who are older than 28 and haven't previously settled their cases to pursue their claims in civil court. By opening this lookback window the state of Louisiana has given victims of sexual abuse by clergy the opportunity to finally file lawsuits and seek justice that had previously been denied. Statutes of limitation have often been the biggest roadblocks for victims of sexual abuse by clergy seeking justice.
At Saunders & Walker we have long advocated for statutes of limitations to be lengthened or lifted all together in cases of child sex abuse. This current lookback in Louisiana window may be the best opportunity to finally bring your abuser to justice. If you have been the victim of sexual abuse in Louisiana, Saunders & Walker can help, If a trusted adult, such as a priest or Scout leader sexually abused you, or anybody you know in Louisiana, please contact Saunders & Walker at 1-800-748-7115 to discuss your legal options. All conversations will be kept strictly confidential.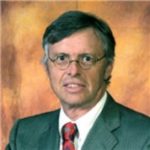 Admitted to practice law in all federal multidistrict litigation courts, the California State Bar and the Florida Bar. His philosophy is to provide aggressive, quality representations and seek fair compensation for individuals and their families who have suffered injury, death, or sexual abuse.