"The scars of childhood sexual abuse may stay with survivors long-term and they deserve more time to report these devastating crimes," stated Christina Step, spokeswoman for Louisiana Governor John Bel Edwards. This came in August, 2021 at the signing of Louisiana House Bill 492 when lawmakers unanimously approved the current bill that removes deadlines for child sex abuse victims to pursue damages in civil court. The bill also created a three-year window where all unresolved child molestation claims — no matter how old — can be pursued in civil court.
Louisiana becomes the latest of 22 states to open a "lookback window." These have come after waves of abuse allegations and public attention prompted legislatures to drop or amend statutes of limitation that for so long had prevented victims of sexual abuse by clergy from seeking justice. Over the last decade, religious organizations have paid out over $3 billion in clergy sexual abuse lawsuits.
The scope of the problem is shocking. BishopAccountability.org, a group dedicated to documenting the abuse crisis in the Roman Catholic Church, currently lists 214 Catholic priests who have been credibly accused of sexual abuse in Louisiana. With the opening of the new lookback window the list of abusers is expected to grow as new victims come forward.
Louisiana was one of the first states to publicly acknowledge the priest abuse scandal in the Catholic Church. In 1985 Gilbert Gauthe, a priest in the Diocese of Lafayette and a chaplain for the Boy Scouts of America confessed to sexually abusing 37 children in Louisiana. Some experts however, believe he may have abused more than 100 victims before he was criminally charged. The Lafayette Diocese paid millions to settle claims with Gauthe's victims, which at the time was the largest priest abuse settlement in the state.
Since Gauthe's conviction Louisiana has been engulfed in abuse cases involving Catholic priests. This led the Archdiocese of New Orleans to file for Chapter 11 bankruptcy in May 2020, which will insulate it from most future lawsuits over the scandal. However, the six other diocese, Alexandria, Shreveport, Houma-Thibodaux, Baton Rouge, Lafayette, and Lake Charles encompass most of the state and many more lawsuits are expected against them as new victims come forward, emboldened by the new legislation.
By opening the lookback window the state of Louisiana will give victims of sexual abuse by clergy the opportunity to finally file lawsuits and seek justice that had previously been denied. Statutes of limitation have often been the biggest roadblocks for victims of sexual abuse by clergy seeking justice. Most childhood victims of sexual abuse suffer trauma that causes them to delay disclosure of their abuse until they are older. According to CHILDUSA, statistically, 1/3 of the victims of child sex abuse disclose as children and another 1/3 never disclose. Studies show that the average age to disclose is 52, with the median age of 48. Statutes of limitation effectively prevent victims from obtaining justice and from naming their perpetrators publicly for fear of retaliation.
At Saunders & walker we have long advocated for statutes of limitations to be lengthened or lifted all together in cases of child sex abuse. This current lookback in Louisiana window may be the best opportunity to finally bring your abuser to justice. If you have been the victim of sexual abuse in Louisiana, Saunders & Walker can help, If a trusted adult, such as a priest or Scout leader sexually abused you, or anybody you know in Louisiana, please contact Saunders & Walker at 1-800-748-7115 to discuss your legal options. All conversations will be kept strictly confidential.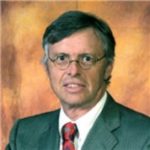 Admitted to practice law in all federal multidistrict litigation courts, the California State Bar and the Florida Bar. His philosophy is to provide aggressive, quality representations and seek fair compensation for individuals and their families who have suffered injury, death, or sexual abuse.