The Judge handling the coordinated Clergy childhood sex abuse cases in Los Angeles and Orange Counties ruled on June 11, 2021 that California Statute, CCP 340.1(b)(1) is unconstitutionally vague and that it violates the ex post facto clauses of the state and federal constitutions. The ruling let stand the core of CCP 340.1 which provides a window in the Statute of Limitations for survivors of childhood sex abuse to bring cases from years or decades ago that would have otherwise been time barred.  Hundreds of lawsuits have been filed by survivors of childhood sex abuse since AB 218 was passed by the California Legislature and signed into law by Governor Gavin Newsom in 2019.
The section of Statute 340 that was stricken states:
(b) (1) In an action described in subdivision (a), a person who is sexually assaulted and proves it was as the result of a cover up may recover up to treble damages against a defendant who is found to have covered up the sexual assault of a minor, unless prohibited by another law.
(2) For purposes of this subdivision, a "cover up" is a concerted effort to hide evidence relating to childhood sexual assault.
The judge ruled that this part of the statute could be deleted or severed from the statute and that the remainder of the law is constitutional. The remainder of the law still allows survivors of childhood sex abuse to sue for general damages including mental anguish and suffering and even punitive damages but just not triple damages for "cover up".
This Los Angeles Superior Court ruling is not necessarily the last word on this issue. An opposite conclusion was reached by the Judge in the Northern California coordinated Clergy abuse cases in May of 2021. Since there is now a conflict between two California Superior Court judges in different districts, this issue it will go up to the Court of Appeals for a decision and then possibly to the California Supreme Court.
Some lawyers for survivors are dismissing the triple damages claims from their cases to avoid a delay of years in court for resolution, or even a possible reversal of a jury trial result that awards these damages. It is thought by many that the potential damages that might be awarded in these horrific cases are so substantial anyway that taking a risk of years of delay on the cover up provision might not be the best course of action for survivors who need justice now after waiting years or decades already.
The Los Angeles and Orange County Catholic Clergy lawsuits are coordinated in a proceeding titled JCCP 5101, a Judicial Council Coordinated Proceeding. Even though coordinated, the lawsuits remain individual lawsuits with rights to individual trials and settlement decisions. This is not a class action. The Northern California lawsuits are coordinated in JCCP 5108 and the San Diego and San Bernardino cases are coordinated in JCCP 5105.
The JCCP judges are having regular case management conferences with the lawyers for both sides. At the conferences the judges and the lawyers are working together to organize the progress of the litigation including discovery of church documents and priest personnel files and developing standard fact sheets for the exchange of information about survivors to speed up the litigation process by eliminating excessive motion practice in individual cases. The goal is to get the cases ready for trial settings and to facilitate alternative dispute resolution processes like mediation to give both sides an opportunity to try to settle cases prior to jury trial.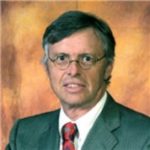 Admitted to practice law in all federal multidistrict litigation courts, the California State Bar and the Florida Bar. His philosophy is to provide aggressive, quality representations and seek fair compensation for individuals and their families who have suffered injury, death, or sexual abuse.