I want to begin by thanking Adrian Alarcon, Director of Media Relations for the Archdiocese of Los Angeles for his thoughts on my recent blog post concerning Cardinal Roger Mahony.  He contacted me in response to my last article and makes the point  that:
"Cardinal Mahony was and remains a priest in good standing with full rights to celebrate the Holy Sacraments and minister to the faithful without restriction. The LA Times covered the clarification in the following article on February 15, 2013: http://latimesblogs.latimes.com/lanow/2013/02/gomez-pray-for-cardinal-mahony-has-be-goes-to-rome.html.
Cardinal Mahony was not "relieved of his duties." He was already retired and thus did not have administrative public duties as Archbishop of Los Angeles."
I think  while Mr. Alarcon's  statement may reflect Cardinal Mahony's current practice the issue is more complicated than that and bears further discussion.
As the National Catholic Reporter noted in its February 1, 2013 article entitled, "Cardinal Mahony barred from public ministry in Los Angeles", Archbishop Gomez did indeed prohibit the cardinal from exercising any public ministry within the archdiocese.
Now, whether or not an archbishop can forbid a cardinal from anything is another matter altogether.  Mr. Alarcon notes that Cardinal Mahony "was and remains a priest in good standing with full rights to celebrate the Holy Sacraments and minister to the faithful without restriction."
The same NCR article explains, "Church law gives cardinals extraordinary authority even beyond their own dioceses, with Canon 357 of the Code of Canon Law saying that 'in those matters which pertain to their own person, cardinals living outside of Rome and outside their own diocese are exempt from the power of governance of the bishop of the diocese in which they are residing.'"
Canon law seems to prohibit Archbishop Gomez from doing what he said he was going to do in his public letter.  However, that's not really the point.  The salient issue is Mahony's behavior after he was called on the carpet by a colleague (Gomez) after those damning documents were released.
Rather than accepting the Archbishop's censure as a sign of sorrow for what he'd done, Mahony (at least through his underlings at the archdiocese) chose to remind Gomez that he was a cardinal and couldn't be treated so disrespectfully.  The real issue isn't whether Gomez was right or Mahony is a priest in good standing.  The issue at hand is Mahony failed to protect innocent children.  Mahony's response is disappointing and, in my opinion, is reminiscent of Cardinal Law's response in Boston.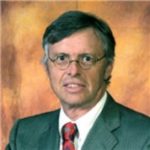 Admitted to practice law in all federal multidistrict litigation courts, the California State Bar and the Florida Bar. His philosophy is to provide aggressive, quality representations and seek fair compensation for individuals and their families who have suffered injury, death, or sexual abuse.