After certain modifications were made a federal judge has approved the Boy Scouts bankruptcy plan which received approximately 86% of approval from the survivors of sexual abuse, who, in bankruptcy court, were the Boy Scouts' main creditors.
The Boy Scouts of America secured approval of a $2.46 billion reorganization plan from a bankruptcy judge on Thursday that will allow the youth organization to exit Chapter 11 and settle decades of claims by more than 80,000 men who say they were abused as children by troop leaders.
The biggest change in the amended plan was the removal of a $250 million settlement payment from the Church of Jesus Christ of Latter-day Saints, which Silverstein refused to approve.  Silverstein said that part of that settlement proposal went too far in attempting to protect the Mormon church from abuse claims that were only loosely connected to scouting activities.
The money individual abuse survivors stand to gain from the bankruptcy plan ranges from $3,500 to $2.7 million, depending on the severity of the alleged abuse, where and when it occurred, and other factors.
The money for the settlement comes from the Boy Scouts, local councils, insurers and organizations that have chartered scouting units and activities, including churches.
The Boy Scouts of America filed for bankruptcy in 2020 after a number of sexual abuse lawsuits were filed in states that had recently changed their statutes of limitations allowing older cases to be filed in civil court.
The Coalition of Abused Scouts for Justice, which represents the majority of abuse claimants in the case, said the bankruptcy ruling would set up the largest sexual abuse settlement fund in history.
At the center of the abuse lawsuits were the so-called Perversion Files which the Boy Scouts maintained scrupulously documenting scout leaders and volunteers who had abused minors.  The Perversion Files became public after a lengthy court battle and became somewhat moot once the Scouts filed for bankruptcy protection.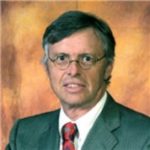 Admitted to practice law in all federal multidistrict litigation courts, the California State Bar and the Florida Bar. His philosophy is to provide aggressive, quality representations and seek fair compensation for individuals and their families who have suffered injury, death, or sexual abuse.