Jeffery Epstein was arrested in New York on July 6, 2019 and charged by federal prosecutors with engaging in sexual trafficking of minors. This came after a 2008 non-prosecution deal Epstein negotiated with federal prosecutors in Miami involving similar allegations of sexual trafficking of minors.
In the United States Catholic dioceses have paid nearly $4 billion dollars to settle claims of more than 8,500 victims who were sexually abused by Catholic clergy.
Both of these horrible things were eventually disclosed only through the exhaustive efforts of investigative journalists. When the curtains were pulled back they revealed powerful-men working in secret, utilizing political connections and unlimited financial resources to protect their interests – and numb to the suffering of the child victims.
Epstein's case in particular shows how the levers of justice can be manipulated to favor the rich and powerful. In 2008 the financier was accused of sexually abusing dozens of underage girls. The charges could have sent him to jail for the rest of his life, but instead he entered a non-prosecution deal with federal prosecutors in Miami and was allowed to plead guilty to just two state prostitution charges and served just 13 months in prison. While in prison, he was permitted to leave the prison 6-days per week for up to 12-hours per day to attend to his businesses.
This sweetheart deal, brokered by then US attorney for the Southern District of Florida Alex Acosta, was like few others. Along with Epstein it also covered four other women involved in the sex trafficking scheme and stated, "The parties anticipate that this agreement will not be made part of any public record. If the United States receives a Freedom of Information Act request or any compulsory process commanding the disclosure of the agreement, it will provide notice to Epstein before making that disclosure." In essence, the federal government agreed to help guard the secrecy of a convicted serial pedophile. They did this in spite of it being illegal, violating 18 U.S.C. § 3771, The Crime Victims' Rights Act, which guarantees victims certain rights. Among these are;
(a) RIGHTS OF CRIME VICTIMS.–A crime victim has the following rights:
(1) The right to be reasonably protected from the accused.
(2) The right to reasonable, accurate, and timely notice of any public court proceeding, or any parole proceeding, involving the crime or of any release or escape of the accused.
(3) The right not to be excluded from any such public court proceeding, unless the court, after receiving clear and convincing evidence, determines that testimony by the victim would be materially altered if the victim heard other testimony at that proceeding.
(4) The right to be reasonably heard at any public proceeding in the district court involving release, plea, sentencing, or any parole proceeding. . .
Despite the law being clear, Epstein's victims were neither protected nor informed. It has since been revealed that Acosta, a risk-averse prosecutor, allowed Epstein's lawyers wide latitude in dictating the terms of the non-prosecution agreement – including protection from having to pay damages to all of the victims – in contrast to other sex trafficking cases brought by his office.
The victims ignored by the federal prosecutors in the Epstein case became like the sexual abuse victims standing outside the gates of the Vatican, waiting, never to be heard, their violation silenced by powerful men and institutions numb to their suffering.
The Catholic Church continues to deny victims of sexual abuse by clergy attempts at justice. Despite pledges to aid victims and stop the plague of sexual abuse, the church currently doesn't require abuse cases to be reported to civil authorities and has a long history of shielding pedophile priests from prosecution. But as of June 1, 2019 the new rules issued by the Pope only obligate officials in the Roman Catholic Church to report cases of clergy sexual abuse — and attempts to cover it up — to their superiors. Without involving civil authorities and full accountability these rules are toothless and potentially ineffectual. The church should never be a shield from prosecution and history has shown the Catholic Church is not capable of policing itself against abuses of power. In the United States the Catholic Church these new reporting rules all but ignore the Crime Victims' Rights Act.
What do the Jeffery Epstein case and the Catholic Church have in common? The obvious answer is corruption, money and power. But the more important answer is that children were raped and sexually abused by both and then ignored while their abusers were protected. The failure of Alex Acosta and the federal government to prosecute Epstein was a legal and moral failure. The failure of the Catholic Church to allow justice for victims of clergy sexual abuse violates the very tenants of the faith. Children's lives became collateral damage in order to protect the rich and powerful.
The only way forward is to insure that the Crime Victims' Rights Act is enforced, whether it Jeffery Epstein or the Catholic Church. Justice for victims of sexual abuse won't come from within the Vatican, nor will it come from dark deals cut by federal prosecutors with the rich and powerful. Government must operate in sunshine and fulfill their obligation to protect the defenseless and deliver justice for all.
If a priest or another member of a church has sexually abused you, or anybody you know, please contact Saunders & Walker at
1-800-748-7115 to discuss your legal options. All conversations will be kept strictly confidential.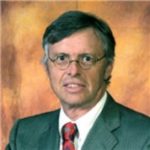 Admitted to practice law in all federal multidistrict litigation courts, the California State Bar and the Florida Bar. His philosophy is to provide aggressive, quality representations and seek fair compensation for individuals and their families who have suffered injury, death, or sexual abuse.