The Wall St. Journal, in conjunction with researchers at Stanford University and the University of Massachusetts Amherst, have discovered that Instagram's algorithms have aided pedophiles to connect with pedophile content and their networks.
Meta Platforms which owns Instagram has acknowledged the problem (after the WSJ report) and vowed to fix the problem.
According to the WSJ, "Though out of sight for most on the platform, the sexualized accounts on Instagram are brazen about their interest. The researchers found that Instagram enabled people to search explicit hashtags such as #pedowhore and #preteensex and connected them to accounts that used the terms to advertise child-sex material for sale. Such accounts often claim to be run by the children themselves and use overtly sexual handles incorporating words such as 'little slut for you.'
Instagram accounts offering to sell illicit sex material generally don't publish it openly, instead posting "menus" of content. Certain accounts invite buyers to commission specific acts. Some menus include prices for videos of children harming themselves and 'imagery of the minor performing sexual acts with animals,' researchers at the Stanford Internet Observatory found. At the right price, children are available for in-person 'meet ups.'"
This is obviously a violation of federal law as well as Meta's own established rules.  Yet, this is happening with no controls or prohibitions to stop it. However, researchers from Stanford and UMass were able to identify rather quickly and easily large-scale communities involved in the criminal sexual abuse of children.
The Wall St. Journal reported, "Test accounts set up by researchers that viewed a single account in the network were immediately hit with "suggested for you" recommendations of purported child-sex-content sellers and buyers, as well as accounts linking to off-platform content trading sites. Following just a handful of these recommendations was enough to flood a test account with content that sexualizes children.  The Stanford Internet Observatory used hashtags associated with underage sex to find 405 sellers of what researchers labeled "self-generated" child-sex material—or accounts purportedly run by children themselves, some saying they were as young as 12. According to data gathered via Maltego, a network mapping software, 112 of those seller accounts collectively had 22,000 unique followers."
Instagram is a social media platform with approximately 1.3 billion users worldwide and is particularly popular with children.  While the researchers found smaller social media platforms to have similar problems, they deemed the problems with Instagram as severe.  "The most important platform for these networks of buyers and sellers seems to be Instagram," they wrote in a report released on June 7th.
I have been an advocate for anyone who has suffered childhood sexual abuse for more than two decades now.  I recognize the problems posed in this important WSJ report.   Online purveyors of sexual content directed at children or which expose children are a scourge on our society and pose a direct threat to our civilization.  It must be stopped now.  I would think a federal criminal investigation into the business practices of Instagram and other such social media platforms should be opened and aggressively pursued.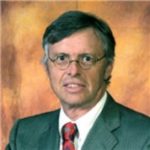 Admitted to practice law in all federal multidistrict litigation courts, the California State Bar and the Florida Bar. His philosophy is to provide aggressive, quality representations and seek fair compensation for individuals and their families who have suffered injury, death, or sexual abuse.